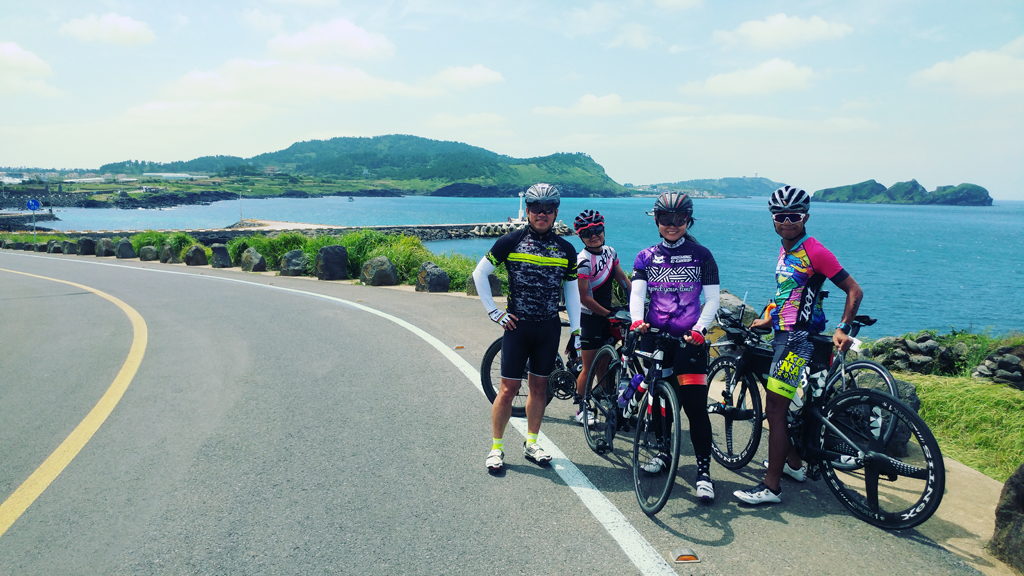 (On the road to Shogwipo, in a village in Shinchang-ri )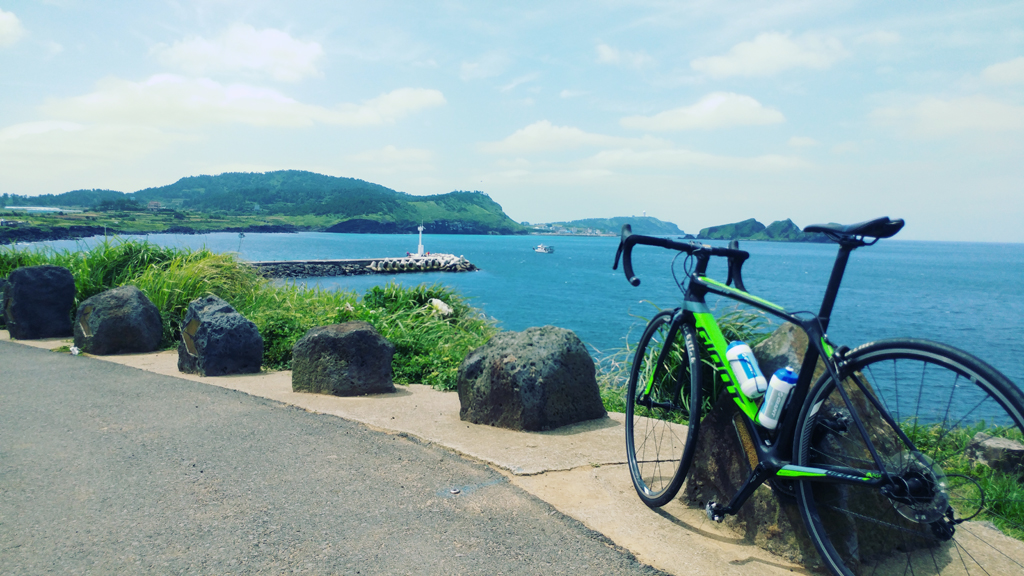 ( The bike trip to Jeju Island rentals loading cycles in Jeju giant branch . Full Shimano for carbon 105 added to the enjoyment as the group sets this bike tour . Giant Bicycles is always right .)
The scenery at the entrance to the village of Pogu Village is like a beautiful fishing village in Europe . The colorful buildings and dome-shaped roofs of the pensions and cafés from the distance give the riders a glimpse of a place in the Mediterranean, The feeling of looking at the scenery is also good .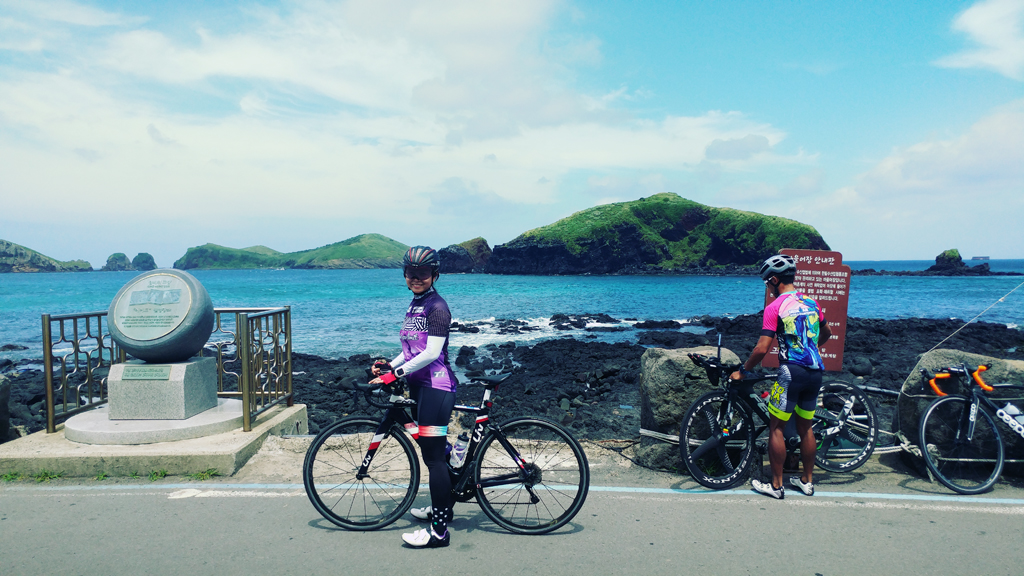 (Appearance of the town was beautiful chagwido muzzle . Is too beautiful place to take a bike to visit for travelers .)
I decided to take a break at a convenience store on the coastal road going from the sea shore to Mosulpo port . In fact , I took the first place for four seasons, but the weather was much warmer than I thought , and the strong south wind was blowing up to the riders, so it was not easy and it was hard . So I stopped by the convenience store by President and President and drink water to replenish sugar , Jeju Island Convenience stores are all at least ocean view (ocean view) seem to have much , give a pretty seaside landscape presented to travelers in the moment while eating a snack at the convenience store .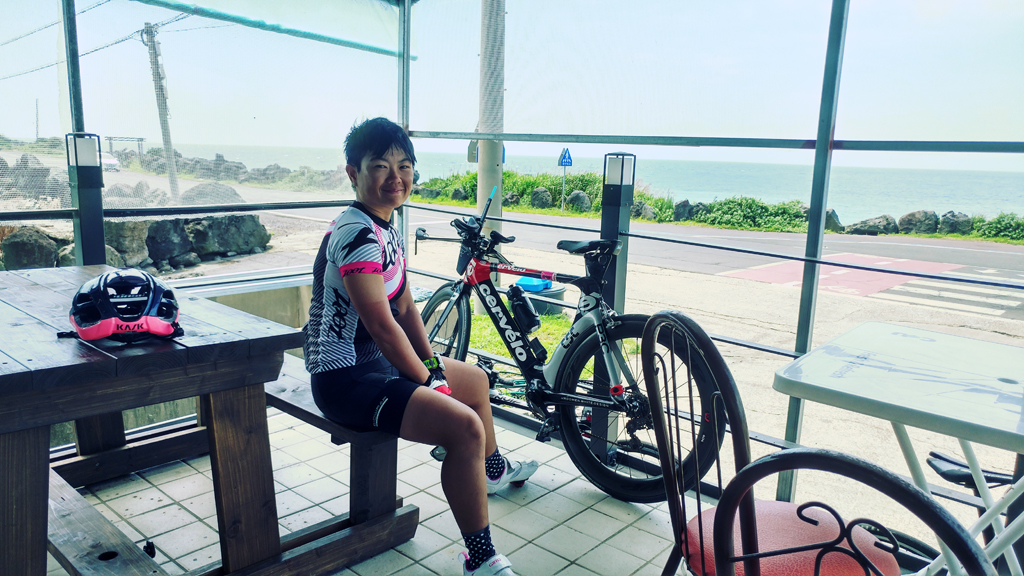 After a short hike up through Mossuo Port and Hamo Beach, the bicycle pedal will be paused at Mount Sanbang and coastal scenery, which is seen between Dong Alom and Songak Mountain .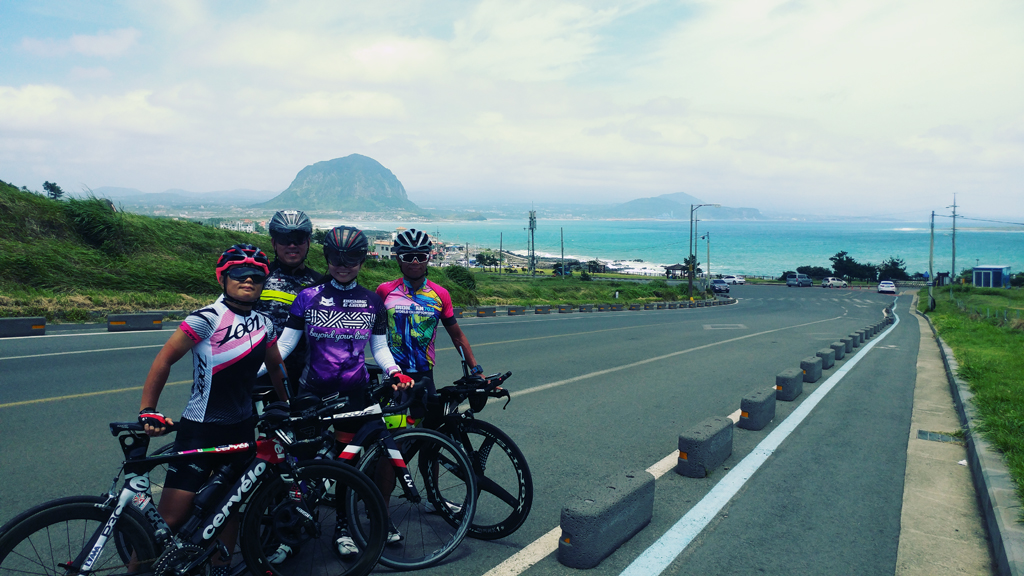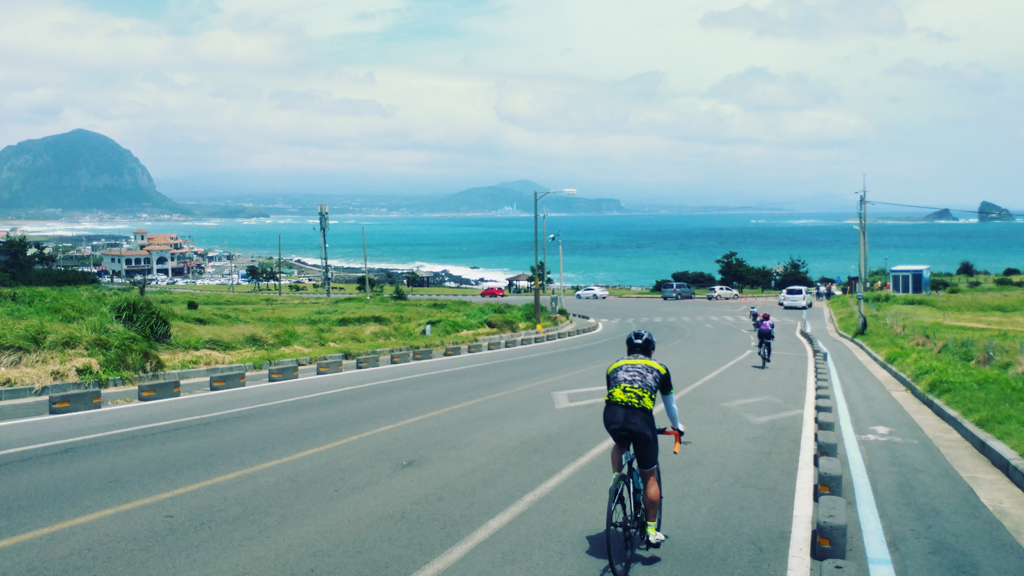 (Scenery of Songak Mountain coastal road which personally thinks that it is scenery of bicycle trip highlight of Jeju Island )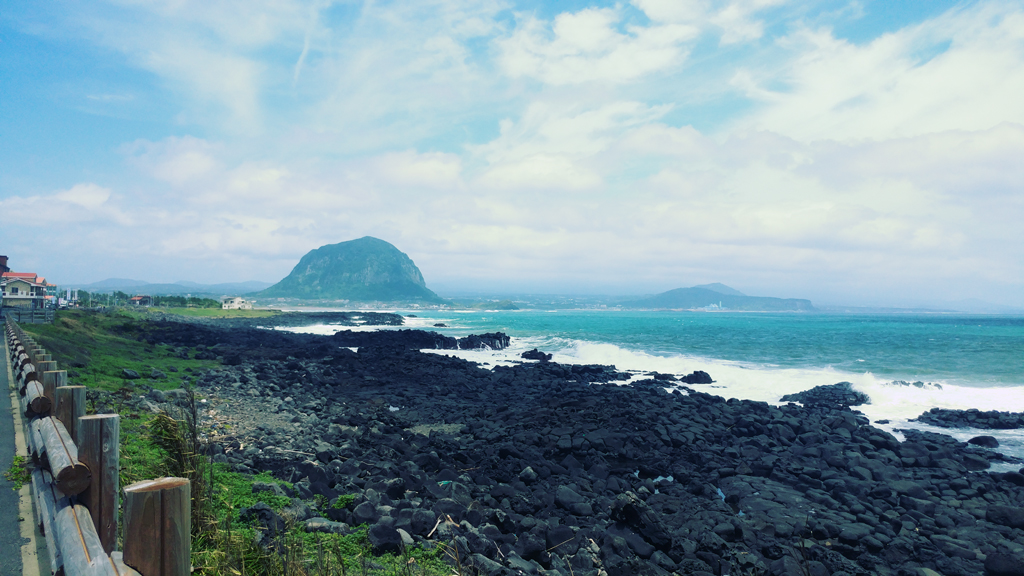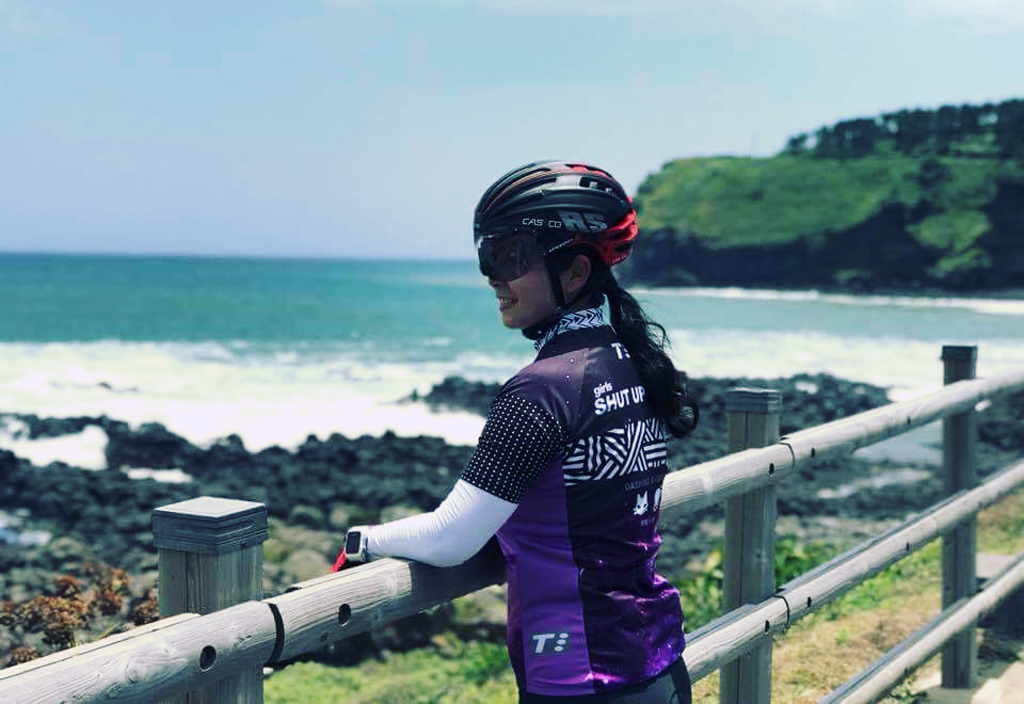 (Superb view of coastal road in front of Songak Mountain )
After passing through the four seasons, you can see Mt. Sanbang, which looks like a huge wall in front of you. You can go to the bike path next to the road around the coast for a while. After passing the Love and Castle Museum, you will soon meet the Jungmun Tourist Complex. And took a rest like honey . This was also one of the food that Hong Kong riders were so eager to eat .
After lunch, we run through the southern coastal road of Jeju Island, passing through the village of Gangjeong, which was recently disturbed by the naval base construction problem, and passing through several quieter, peaceful villages . It is famous because it is a place where the river flowing from Mt. Halla meets the sea directly to the sea and the clear water of the water is crystal clear like transparent glass .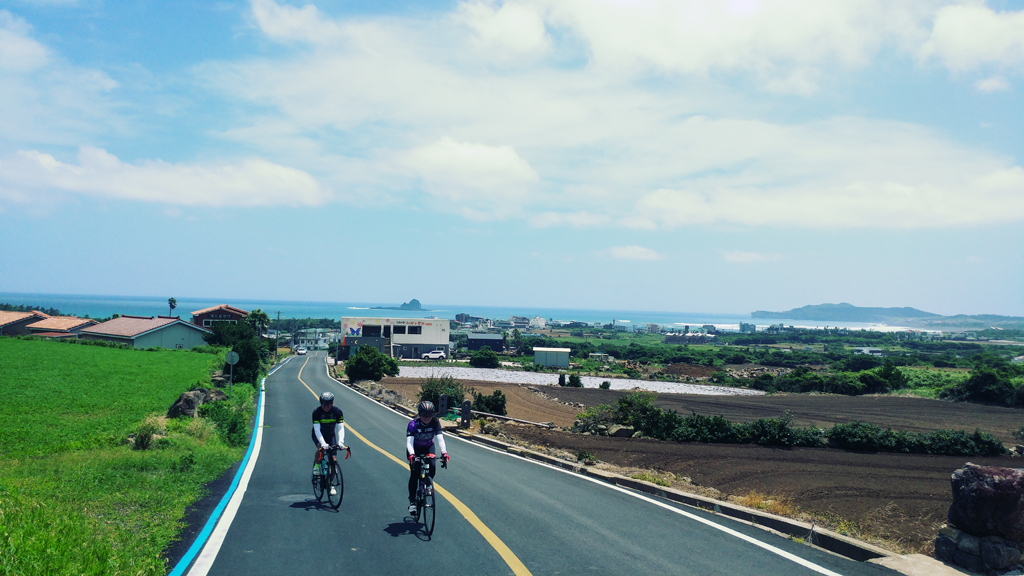 (Way back to Sanbangsan)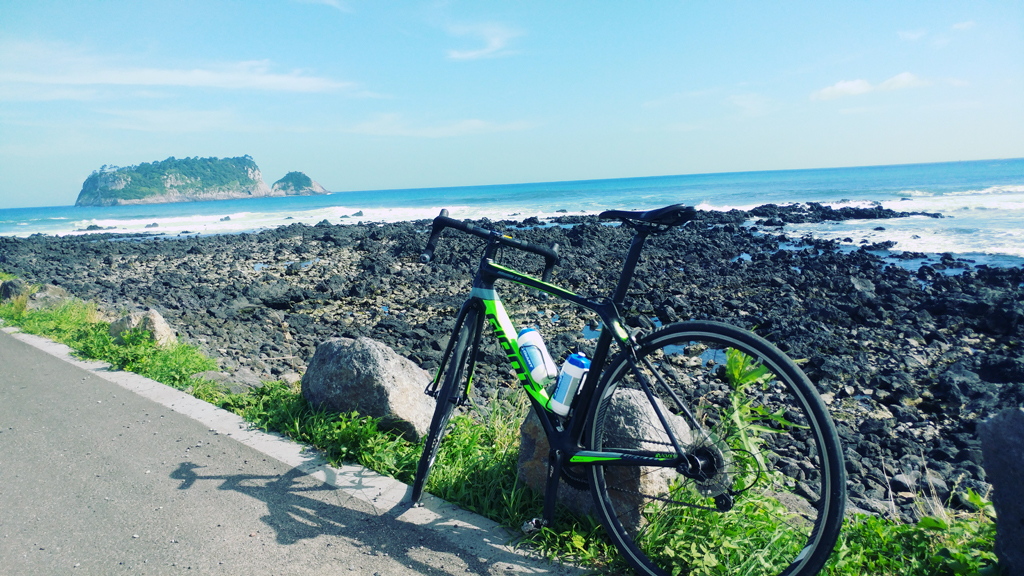 After passing through the tiny cedar, we had a very good bike run along the coast, so our party started to accelerate and run . Because it is like a bicycle length road, I feel attached to the tire of the road cycle, and the road is wide and there is almost no traffic, so we all enjoy speed and speed .