(Rice field on the route. Not only ocean!)
What a wonderful harmony of blue sky, green trees and yellow rice fields! I wanna remember this moment forever.
First day distance was not so long. It was time to enjoy sea view and to get used to ride. It`s the only way to ride well until last trip day.
Day 2 Ulsan-Gyeongju
Today`s route is not so long but there are two uphills waiting us as challenge day. Unfortunately, rain was starting so riding going to be tough.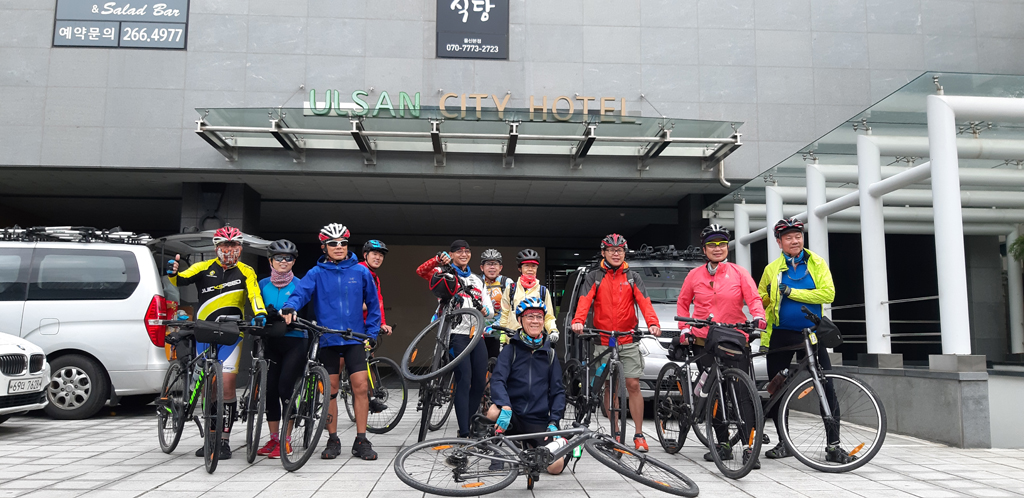 (Second day, way to Gyeongju)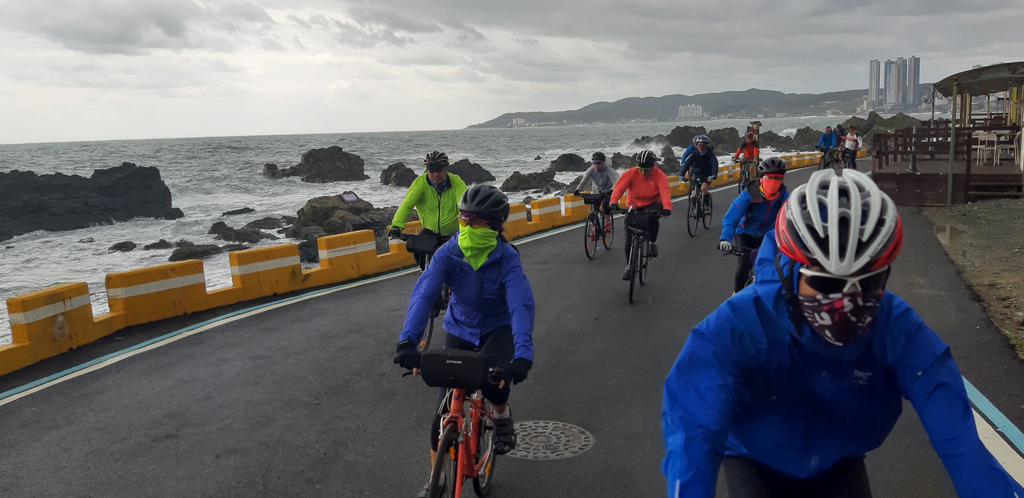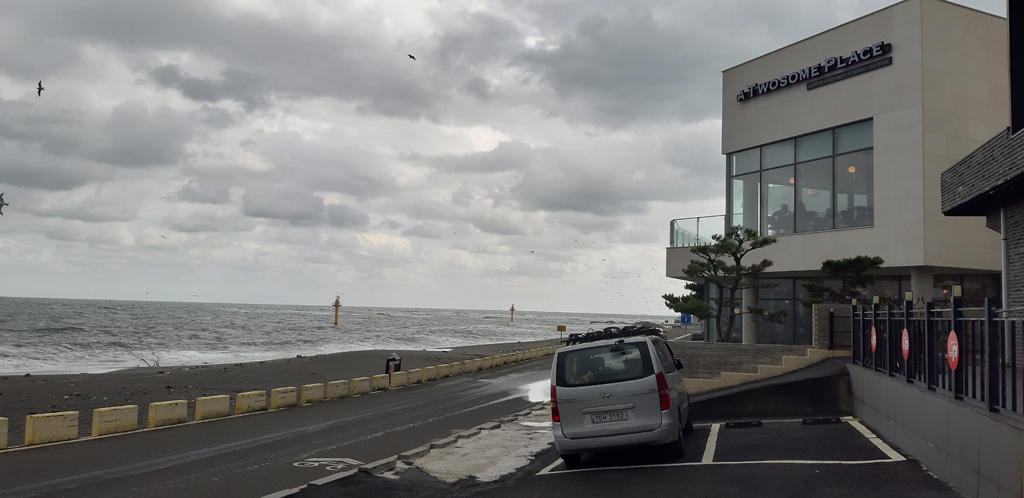 (Coffee time after first uphill!)
It was rainy cold day. We saw a harbor coffee shop as soon as we start thinking about a cup of hot drink. While drinking coffee, we saw through the window huge waves and felt the power of nature.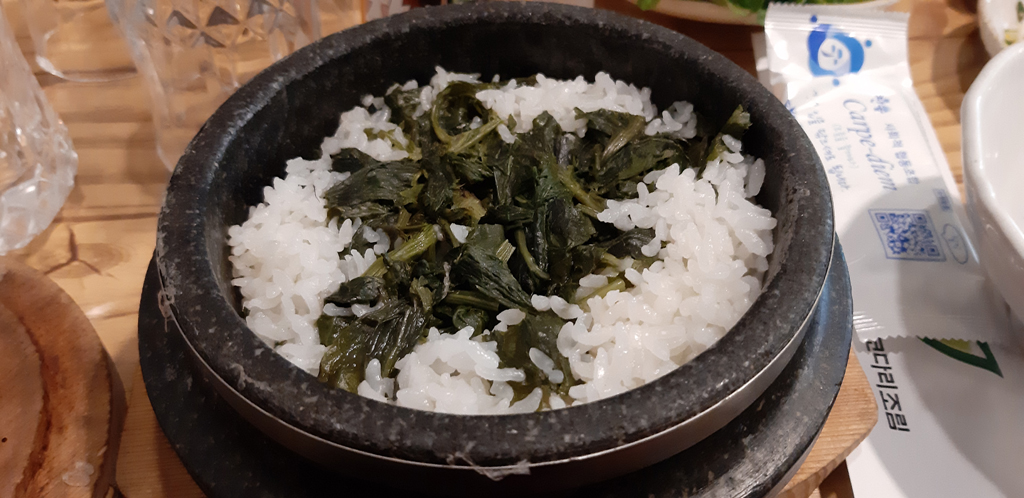 (Gondrebab for lunch)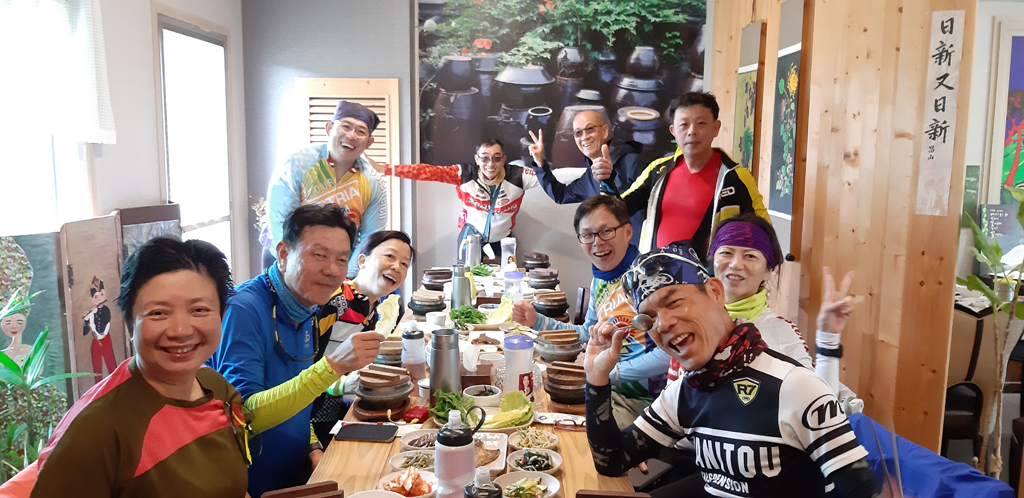 (Everybody is ready for second uphill now)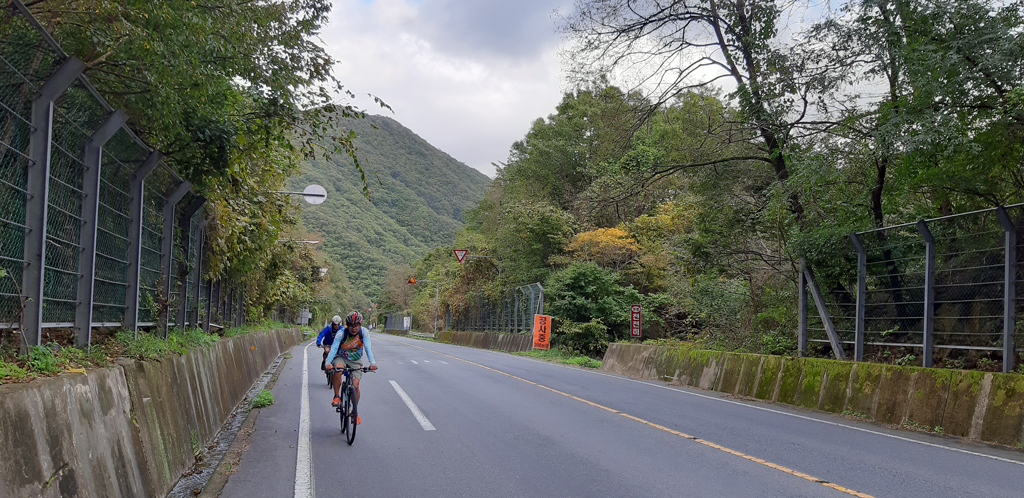 (Almost there! You can do it! )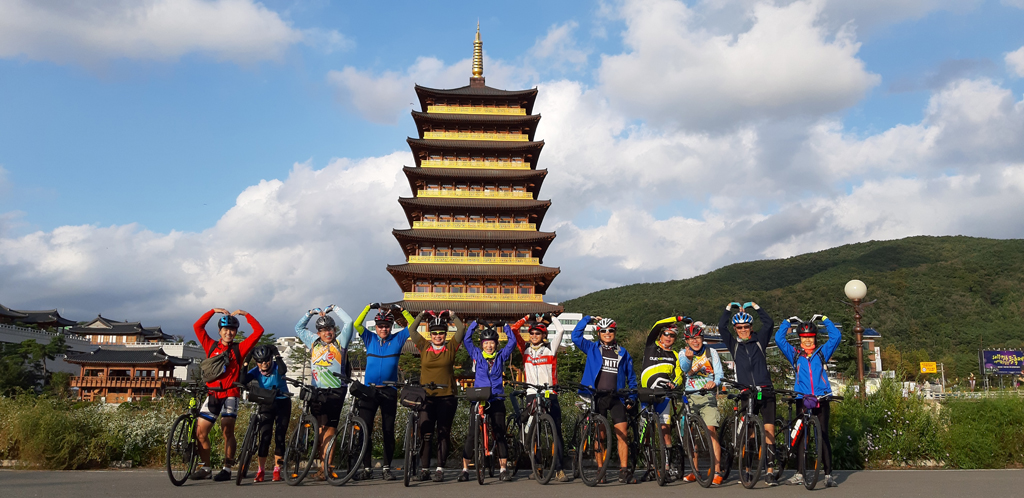 (Rest stop in Gyeongju)
At the rest-stop near Gyeongju we got the feeling that it is real museum without walls filled of culture treasures! It was the capital of the ancient kingdom for close to one thousand years. After photo-time, we moved to Hwangnamguan Hotel.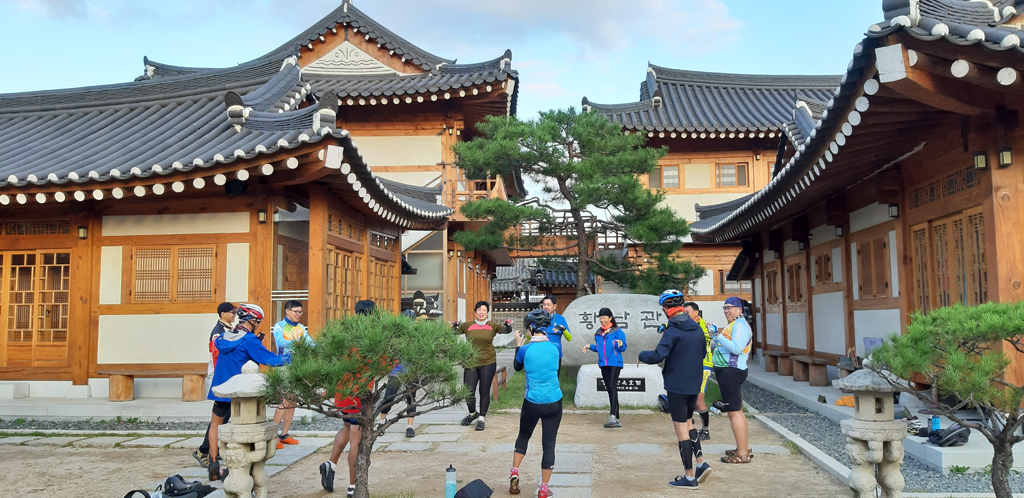 (Hwangnamguan Hanok Village & Hotel. Don`t forget to do stretching after riding!)
In Gyeongju we passed royal tombs, Cheomseongdae observatory and other ancient heritages. I was really wondering how people lived here thousand year ago. What if they saw this city now?...
Day 3 Gyeongju-Yeongdeok
Early morning in Gyeongju is calm and peaceful.
(We ready to ride to Yeongdeok!)
The road went along the Hyeongsanriver and led us to Pohang. The world's largest steel manufacturing company POSCO is located here. So we saw plenty of steelmaking plants.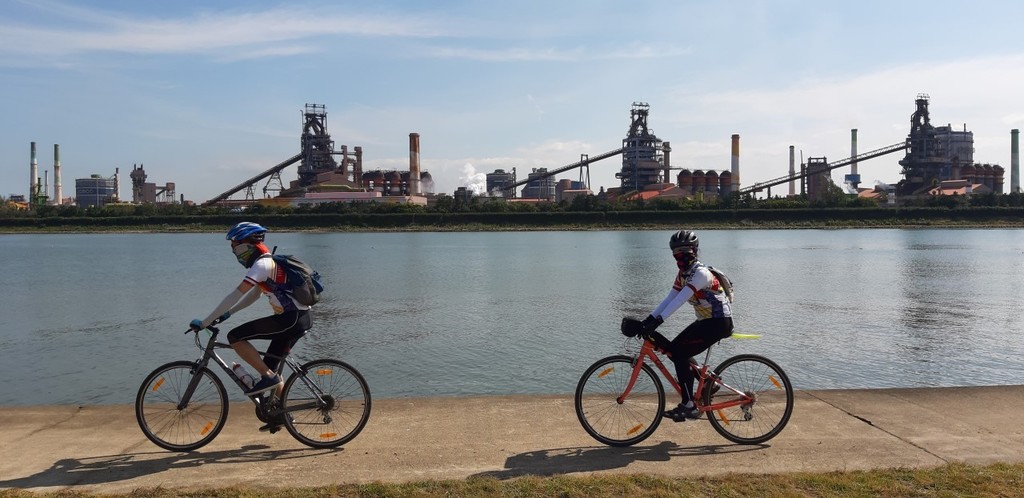 They say that plants rebuilt South Korea`s ravaged economy after war. What was the next step for economy`s growth in future?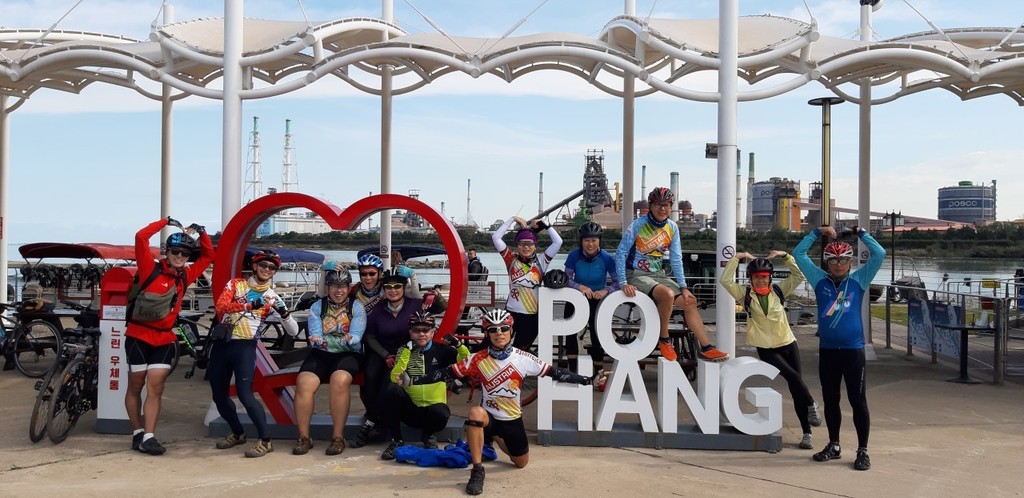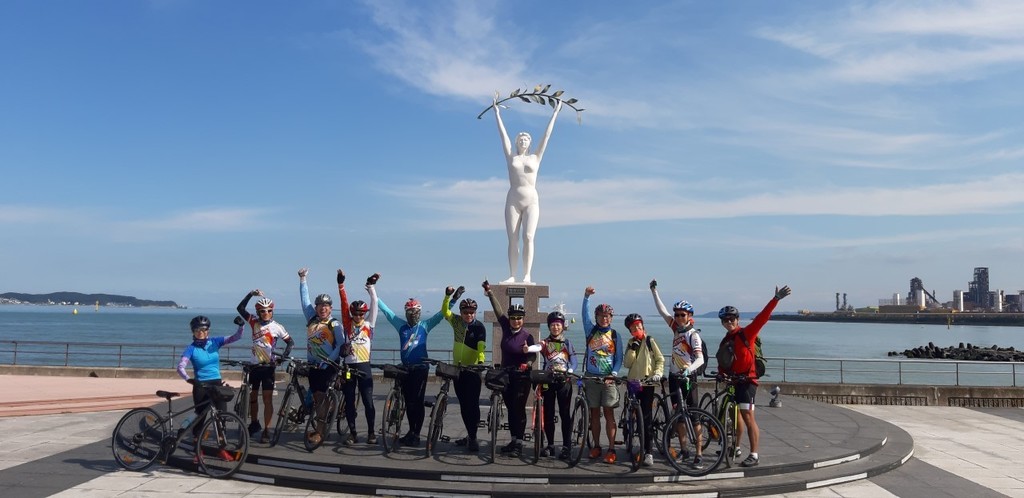 On the way to Pohang so many interesting place we saw – every time we stopped and take a photo.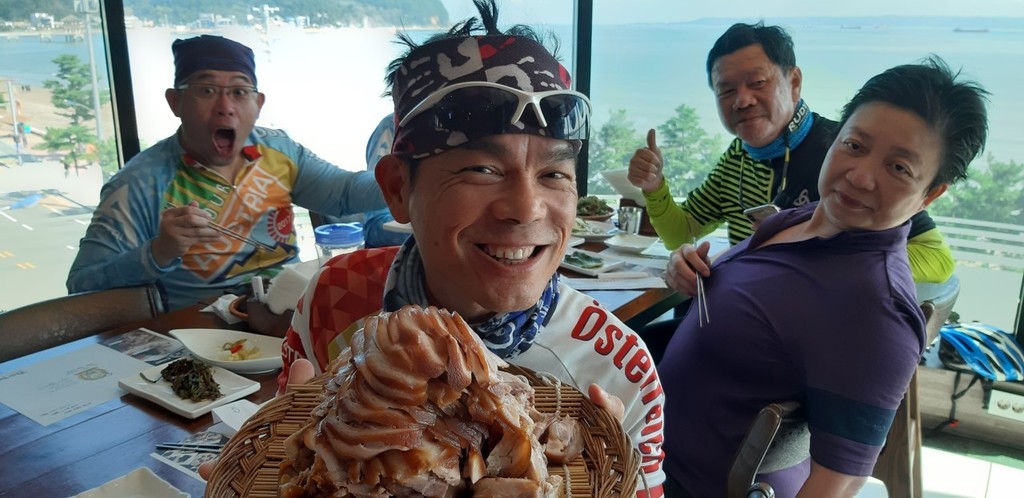 (Lunch in Seaview restaurant, Jokbal - pig`s feet!)
Jokbal is always delicious. Due to beach view lunch was tastier!
The way to Yeongdeok after lunch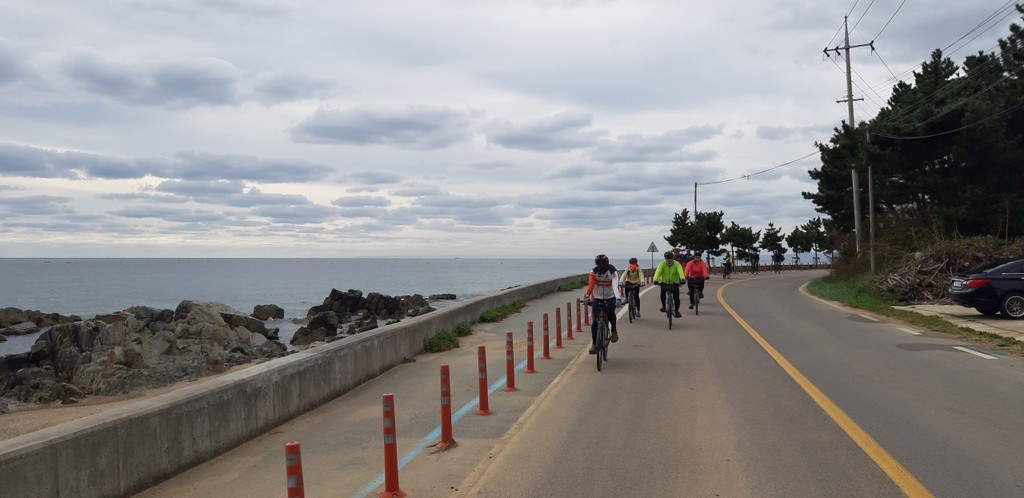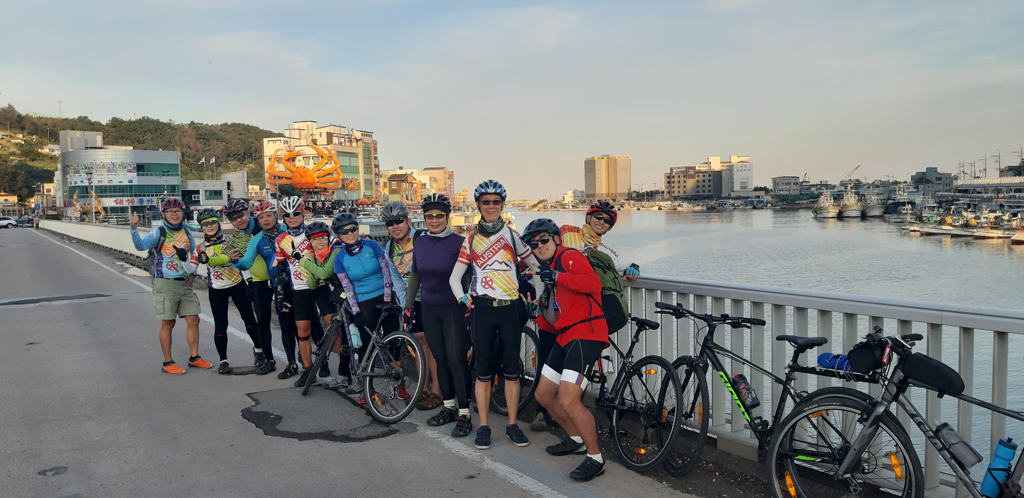 Finally we arrived at Yeongdeok. The big crab in the background is greeting us. :)