Representatives of Korea Rural Community Corporation attended in Thailand CBT Experience with TEAMAX ADVENTURE staff.
Korean Rural Experience village council arrived at Nakhon Pathom, North East part of Thialand to meet Thailand Eco & Adventure Tourism members to exchange know-how and knowledge! Looking forward to adventures for 5 days in this beautiful country, Thailand.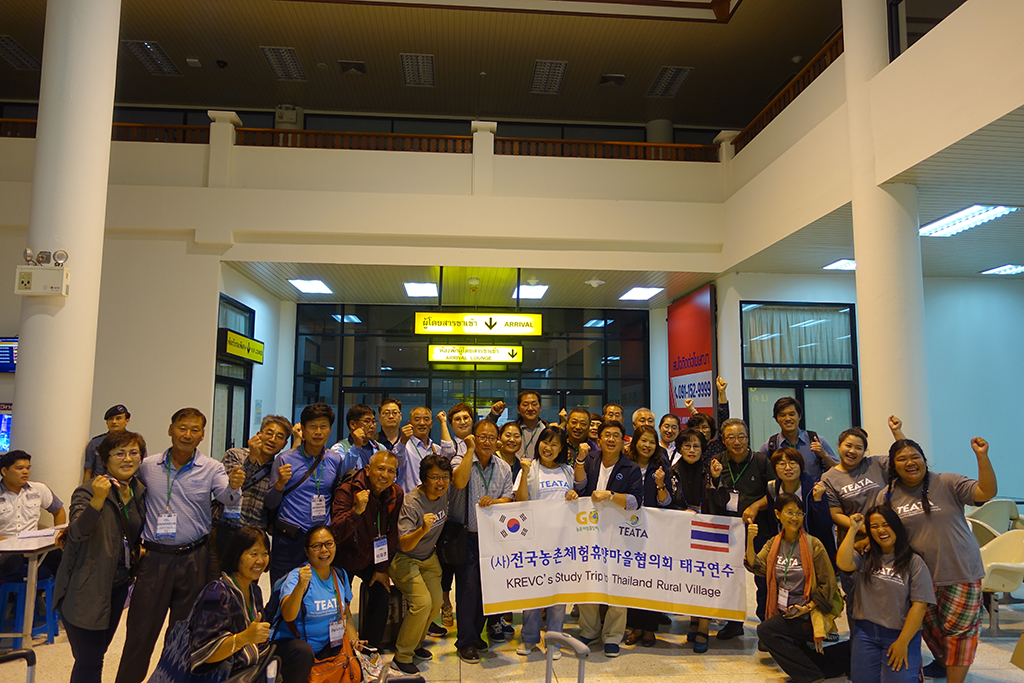 (Long-awaited meeting in airport)
The city has a beautiful landscape, with the Mekong River running adjacent to the city and the view is enhanced by the beauty of the jungle covered mountains.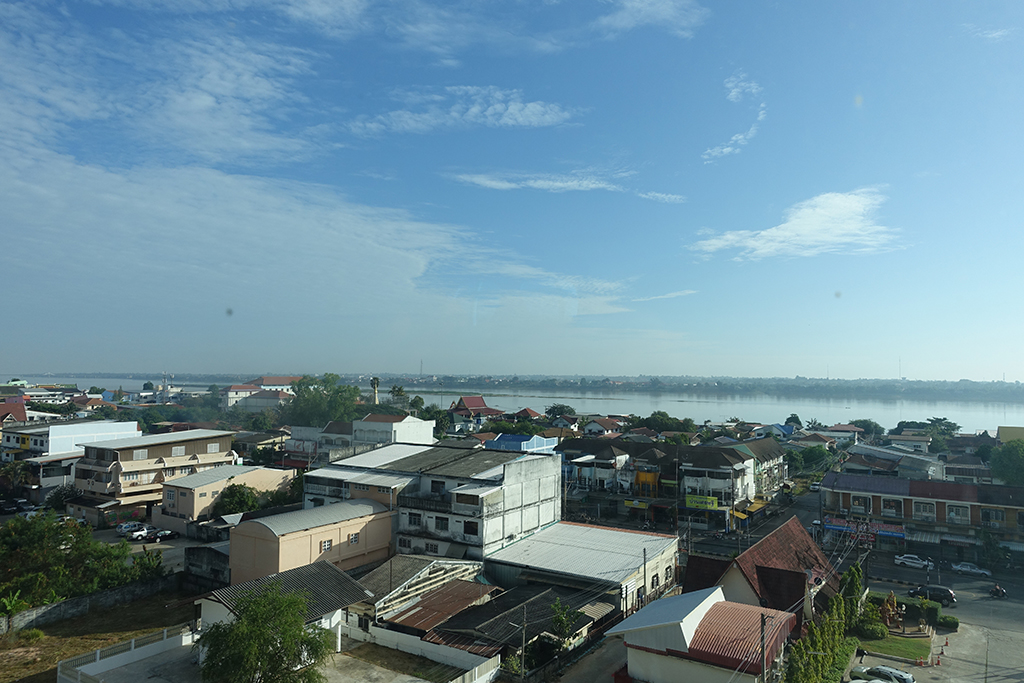 At first day our group l enjoyed local experiences with Tai Guan people at Ban Na Thon. The people here have developed several creative tourism activities for visitors. We learned how to prepare Spa scrub by the Tai Guan recipe. Then we enjoyed local spa massage to relax body and let mind rest at peace in this friendly village.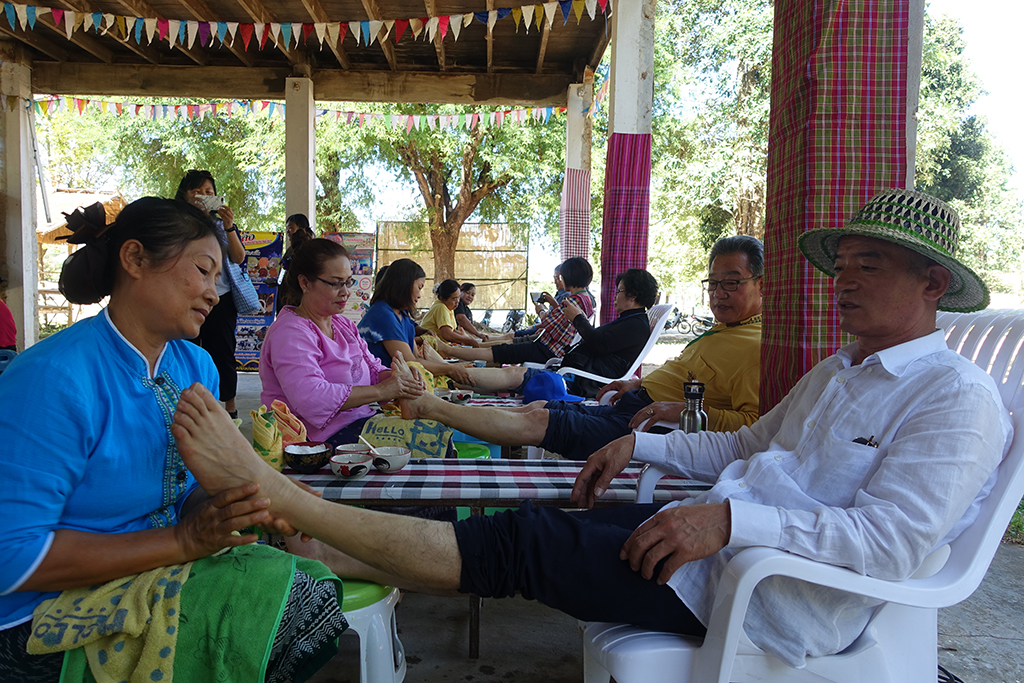 (Enjoying Spa massage)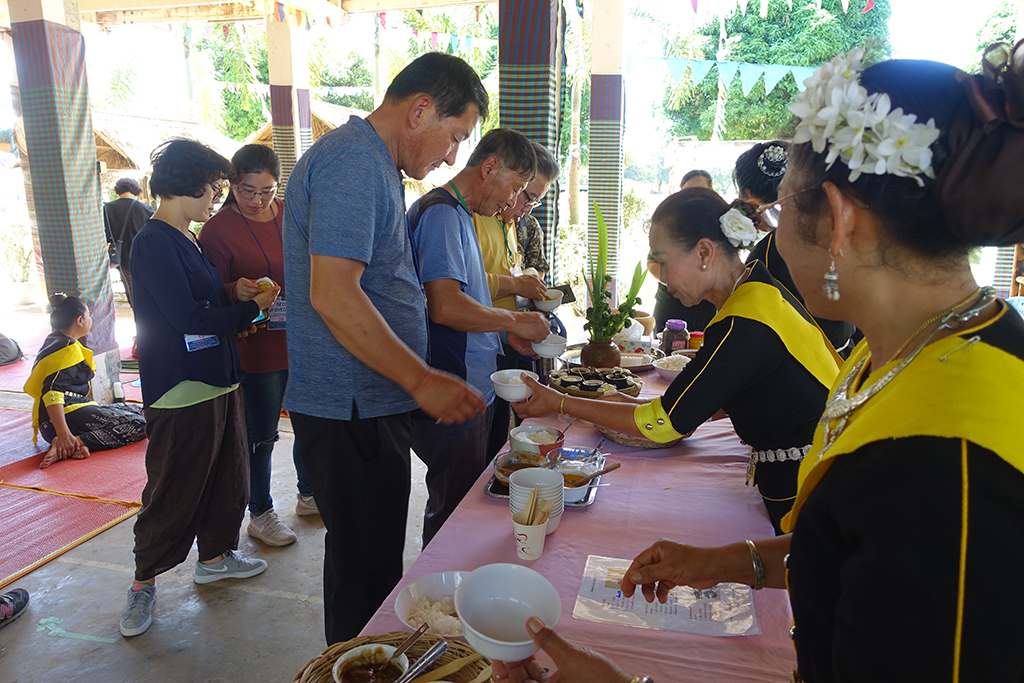 In the afternoon it was meeting and lunch time with Tai Guan people. Local cuisine is so delicious. Its foods have bold, fresh flavors and balance spicy, sweet, tangy and savory tastes. Now we know why Thailand has become a heaven for food lovers around the world.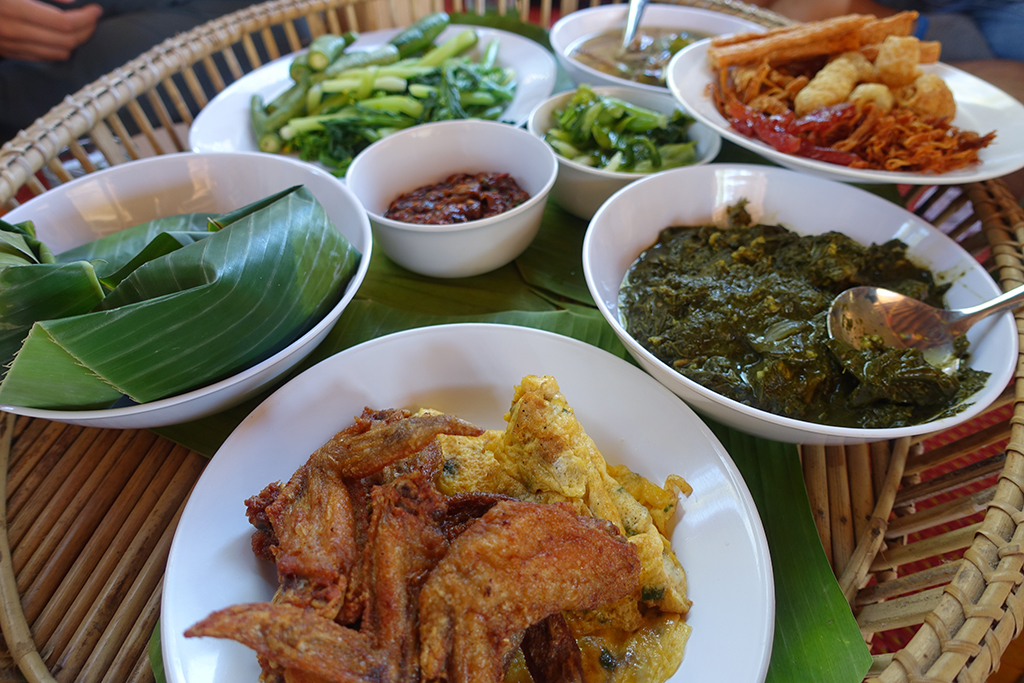 (Local food)
After it we visited Pu Ta Saeng shrine to pay respect to holy spirit which villagers believe protecting them from harms, sickness or other unfortunate things.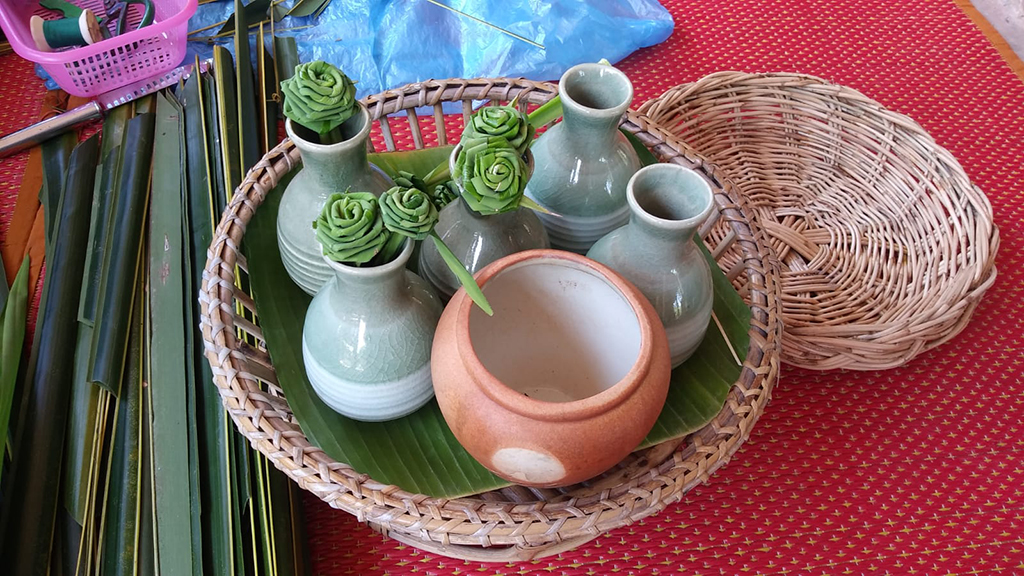 (Pretty flowers, made by locals)
In the evening we arrived to river harbor for Mekong Cruise. A cruise took our group northward where we observed lives of people living along the river and admired the sunset by a Christian church.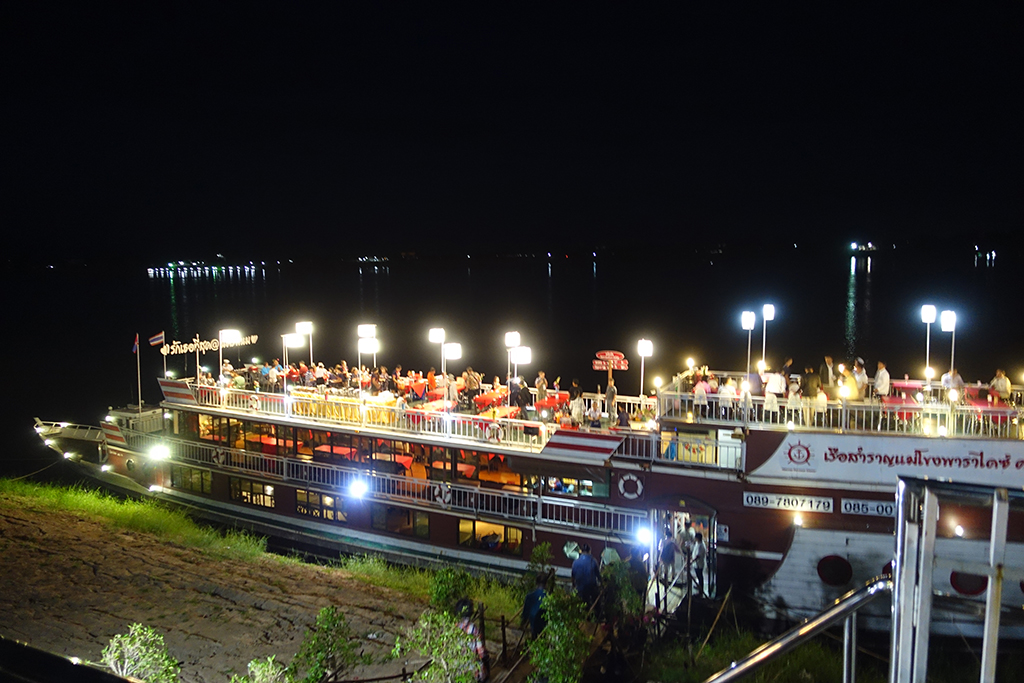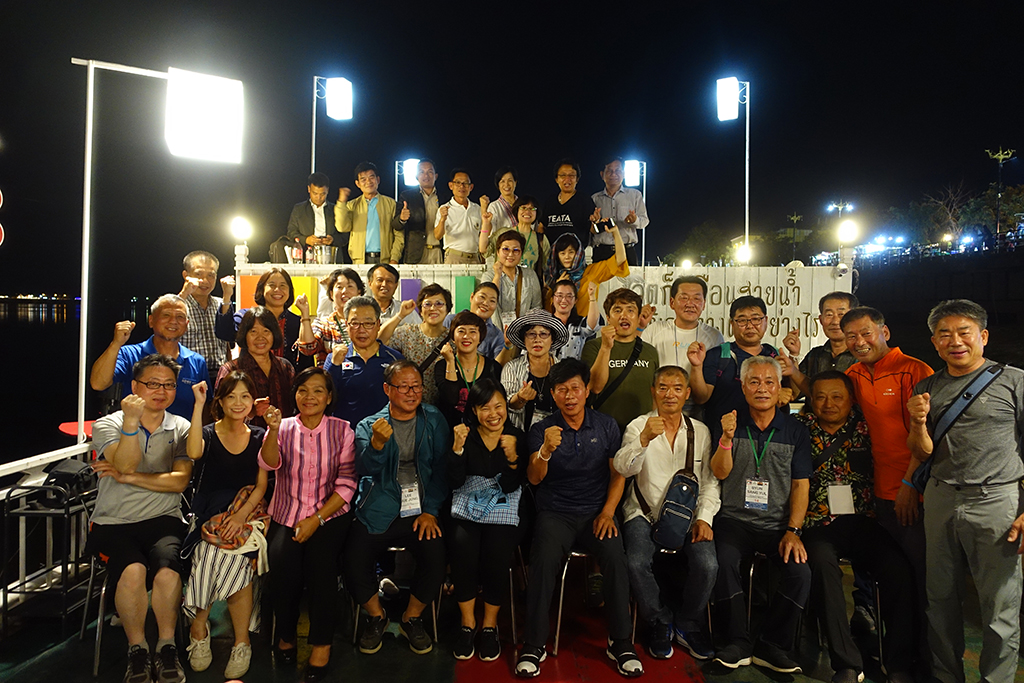 (International friendship)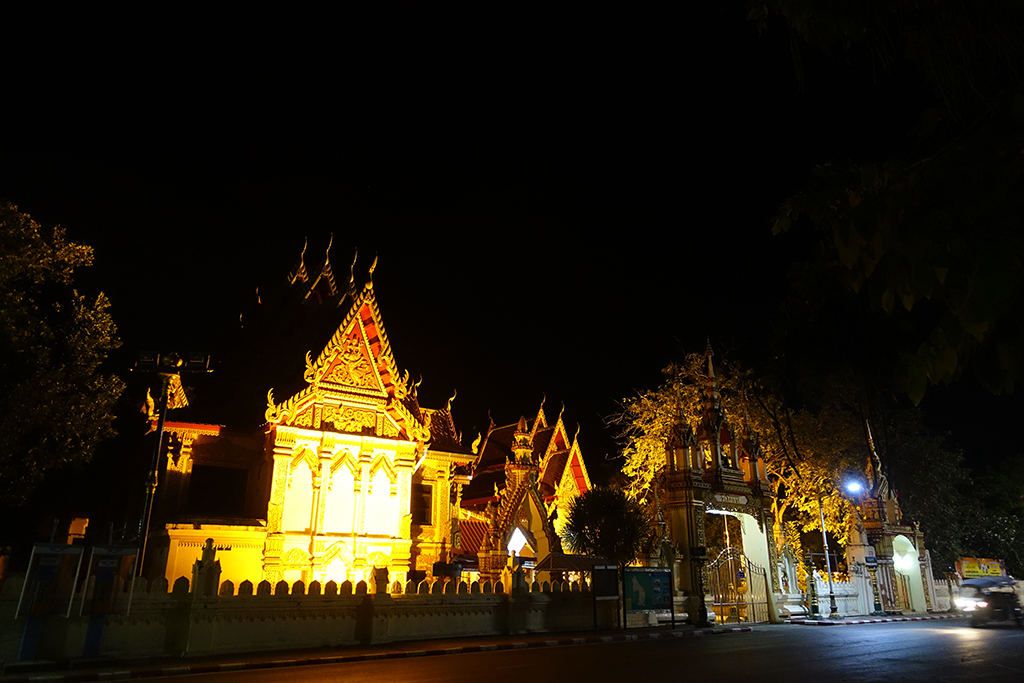 (The land of temples)