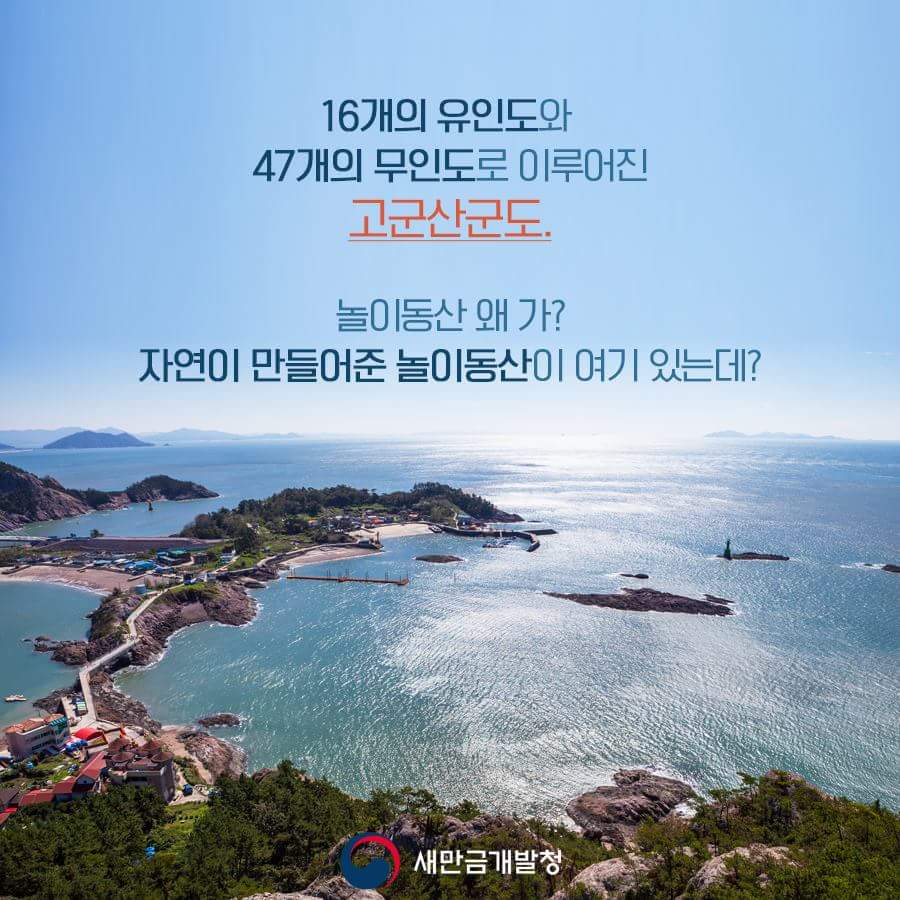 Gogunsangundo of Jeolla-do
consists of 16 inhabited islands and 47 desert islands
You don't need to go to amusement parks
A natural amusement park is right here!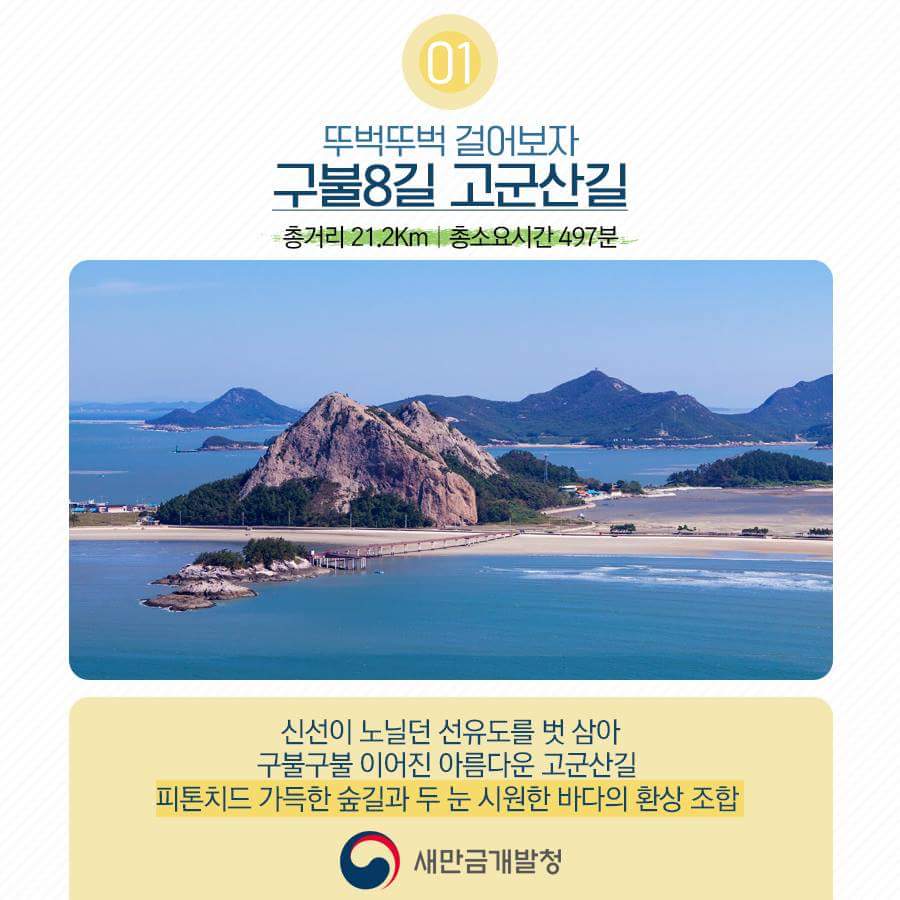 01
Just walk~
Gubul-8gil Gogunsangil
Distance: 21.2km / Lead time: 497mins
Near Sunyu-do where the Taoism God strolls around
Winding but stunning Gogunsangil
Fantastic harmony of a forest with phytoncide and beautiful ocean!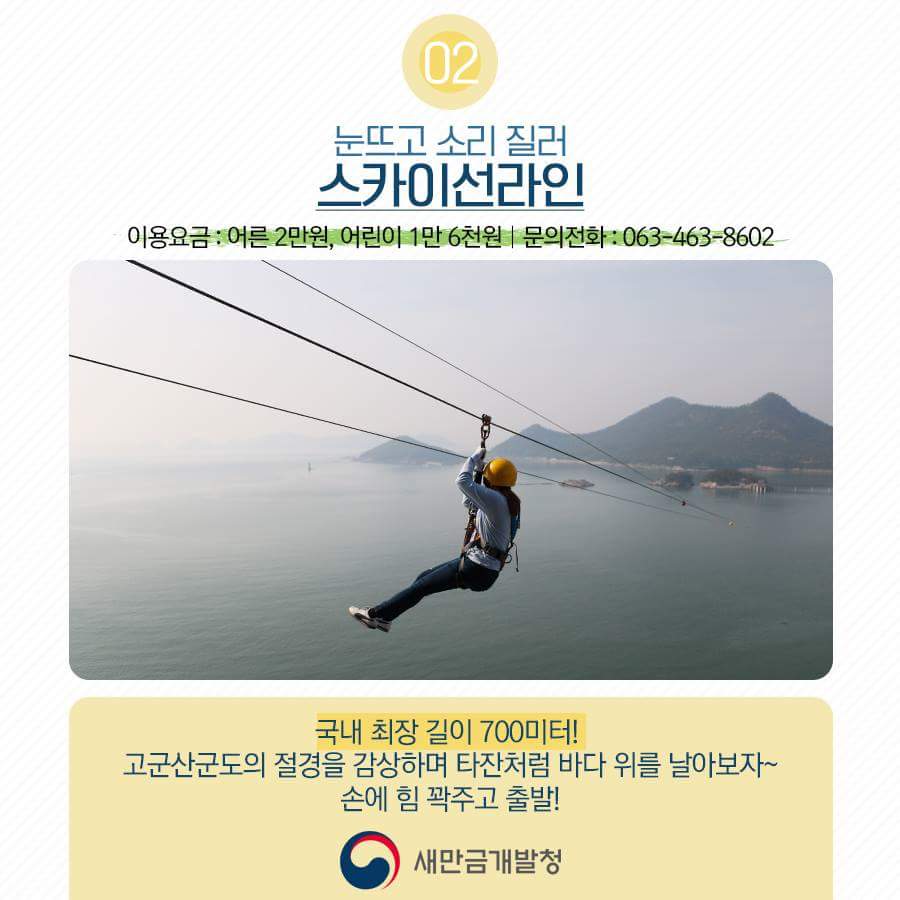 02
All scream!
Skysun Zip Line
Charge: 20,000KRW for adults, 16,000KRW for children / Contact: 063-463-8602
Fly above the ocean as appreciating an amazing view of Gogunsangundo~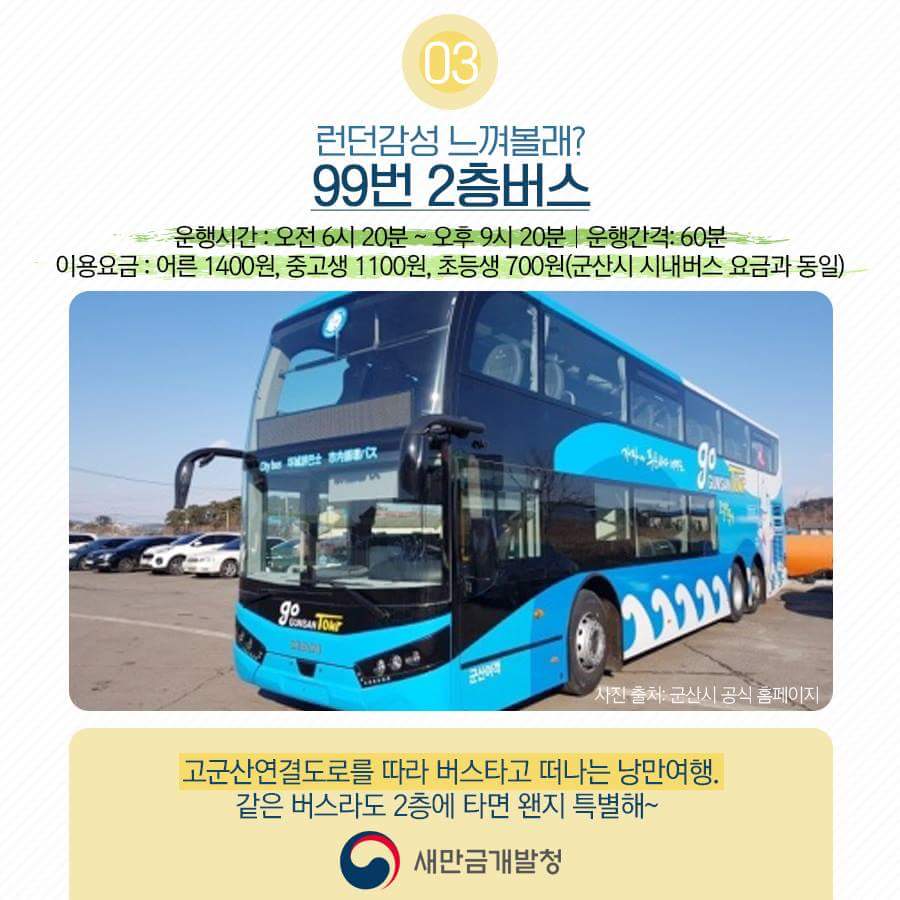 03
Feel like being in London?
99 Double-Decker bus
Operation hours: 06:20~21:20 / Interval: 60mins
Fare: 1,400KRW for adults / 1,100KRW for middle&high school students / 700KRW for elementary school students
Let's go a romantic bus trip following Gogunsan-road
Being on a double-decker will make feel special~
04
1,000KRW for 3hours?
Bicycle Rent
Fare: 1,000KRW for 3hours
Ride alongside the beach and alleyways
Try to find places where nobody knows but you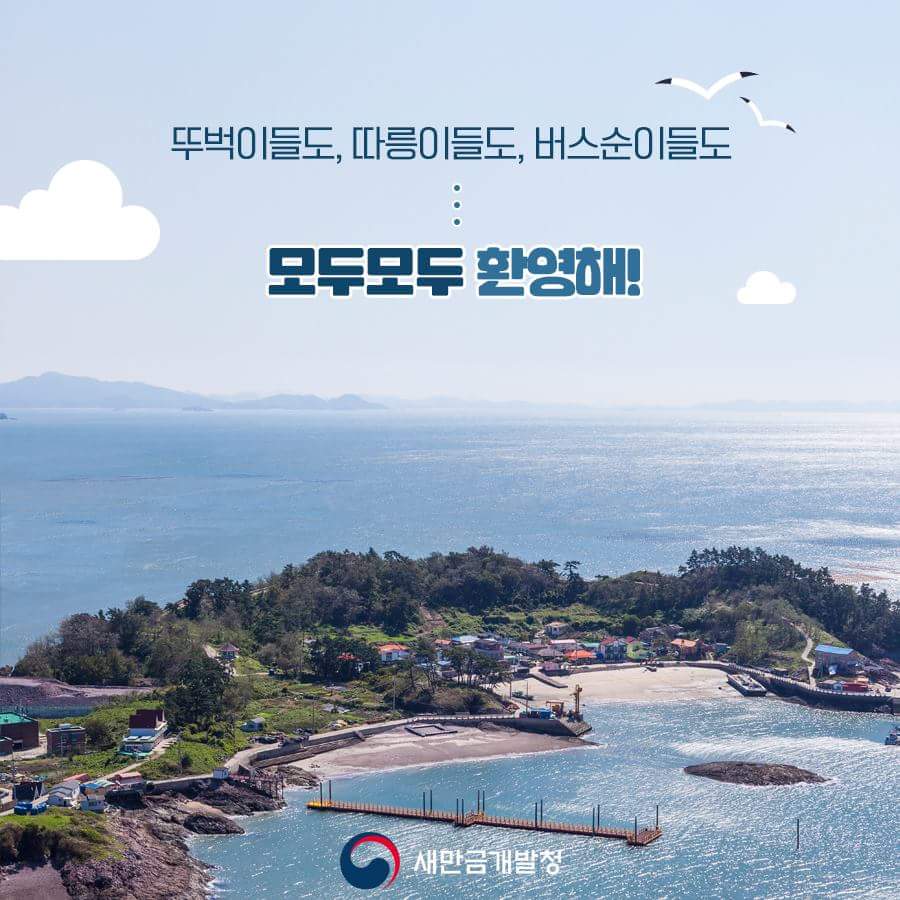 People who like walking, cycling and riding buses
We are welcoming all of you!