( Let's start climbing Mt. Fuji mountain )
2016.03.25 09:00 AM Friday ( adventure 14 hours )
We moved from the guest house to the entrance to Mount Fuji .
At the beginning of Mt. Fuji, there was not much snow . The goal of today is about two went up to the cottage in the vicinity of one thousand meters will Manda is the base camp . It was planned to arrive at the top in the morning by starting the climbing from the dawn tomorrow after making base camp because there are a lot of heavy loads .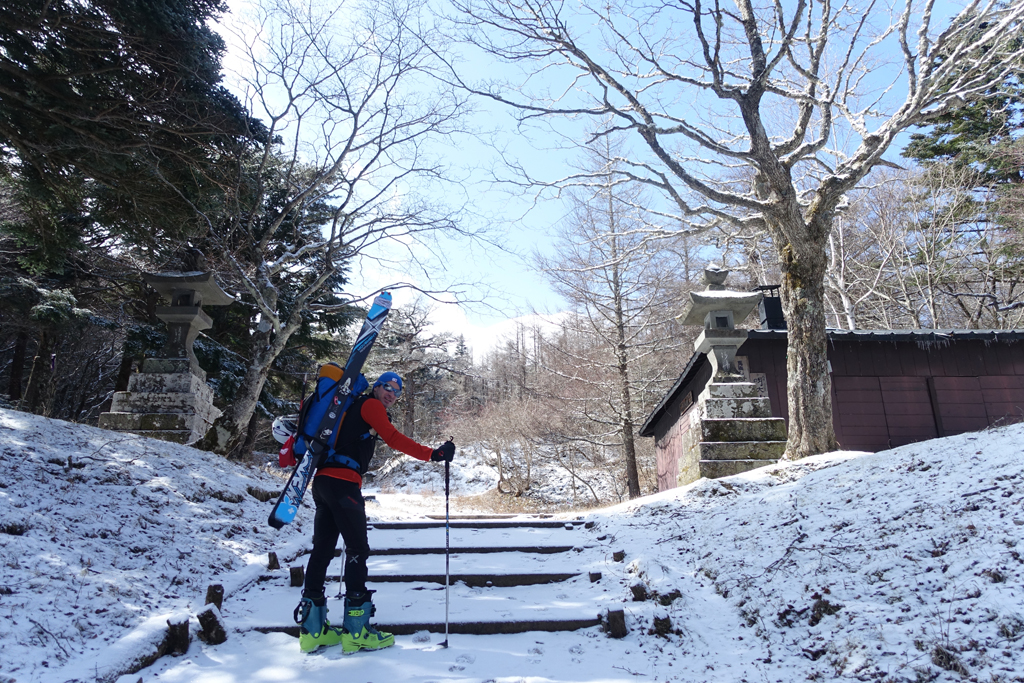 ( Backcountry skier , Romain)
Yiraseo Japanese volcanic grunge pickling plants and Fuji it has had many similarities to that of Ulleungdo and Halla . In particular, I had a lot of plants are seen from Ulleungdo in Mt. stood out , the mood was grave indeed .
As we climbed higher and higher, the beautiful scenery around us began to come into my eyes and there was a lot of snow around . Kawaguchiko There are large lakes around the shape of the lake view from Mount Fuji is also very beautiful . Now I have a lot of snow and I started skiing .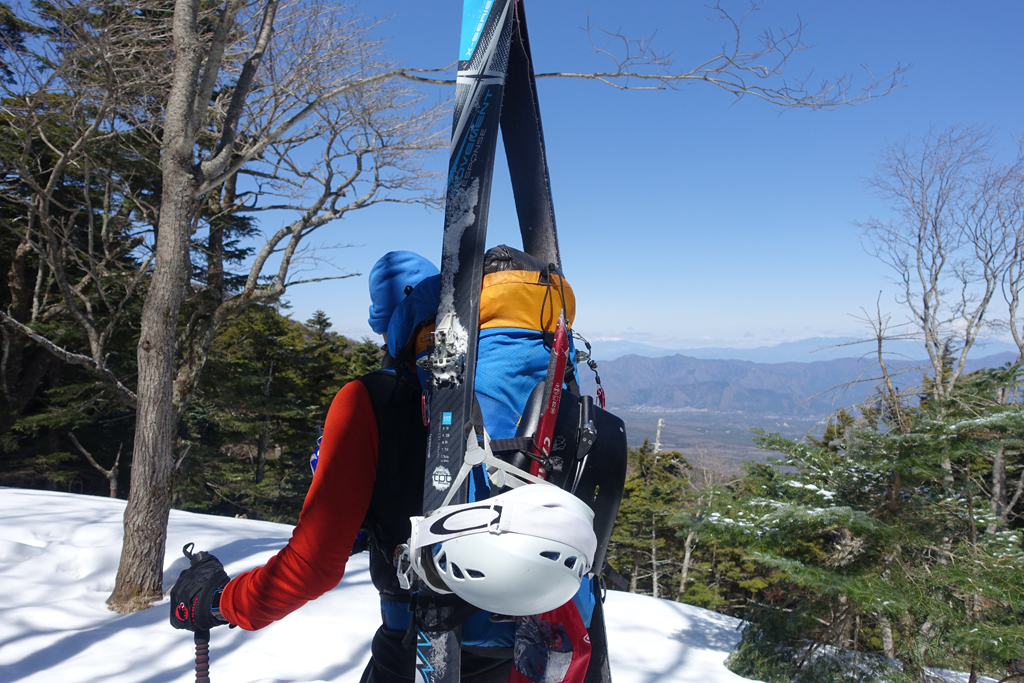 ( Jeju Island is similar to the feeling of Halla Mountain .)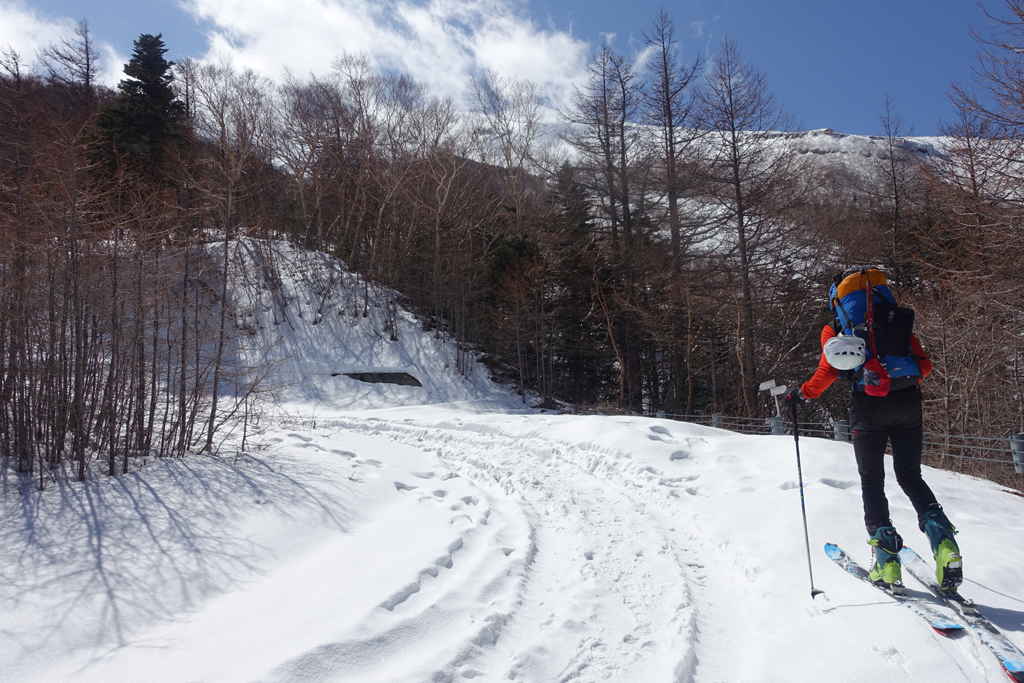 ( Now it's snowing a lot and I started skiing .)
Soon after that, I arrived at the first cabin . It was good for us because all the gates were closed tightly because we did not operate a hut during winter . I set up a tent in the low wind and prepared lunch . I prepared a plan for climbing tomorrow by eating a sandwich prepared with boiling water . Base camp altitude of approximately 2000 meters Mount Fuji summit was about 3800Report to ski in just about blows meters per day 1800 will climb to around meters . It was quite a distance and altitude, but I woke up at 3 am and ate breakfast and packed my backpack as lightly as possible, and starting at 4 am I thought I could reach the summit in the morning .
I set up a base camp in front of the mountain .

( We had also firewood infinity ).
03.25.2016 14:00 ( Adventure 19 hours after )
It was so popular that I ate lunch and drank hot chocolate and talked with my friends and others . Winter climbing Mount Fuji is then extremely rare, and we had to wonder, and sometimes even give bangapgi where the Thought deulrideon , surprisingly there were some Japanese youth coming up with casual wear . Ying ?? No, this winter in Mt. Fuji, it's just a fashion coat without a winter coat . My friend and I greeted each other with a Japanese young man who came to our base camp after seeing each other .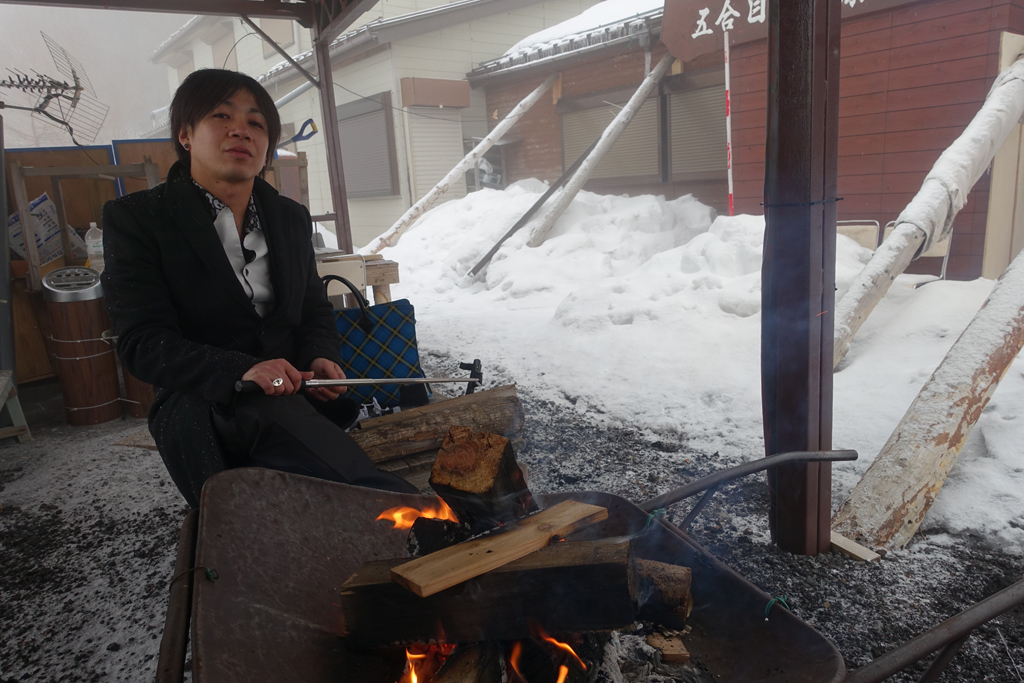 (A horrific Japanese young man who spent the night in a baseball camp with a single thin coat . We could not help but smoke a bonfire .)
Unfortunately, the Japanese young man did not speak English and we did not speak Japanese too much, so I could not tell you in detail , but in my short Japanese, the Japanese young man is on his thirtieth birthday and he wants to see the sunrise at Mt. Fuji .
I and my friend have stressed that if we do not have a warm jacket or winter clothes, it is cold and dangerous, and that we should go down before we see the sunrise, but the Japanese youth is from the coldest place in Japan, Hokkaido . The Japanese youth did not have tents, nor did they have food . Frankly, me and my friend were very worried .
My boyfriend is fortunate to have a lot of firewood around the cabin, so I decided to make a bonfire and find something to make a bonfire place. I found a handcart and made a bonfire in a dented place there, and now the Japanese young man smiles too .
Just say to each other is not going through said that eating handing out food and drinks hot tea sitting by the campfire and looking at the beautiful Mount Fuji Snow naerideon .
2016.03.25 16:00 ( 21 hour adventure )
This time, it was popular . Two Europeans were descending from the top of Mount Fuji . The two found our base camp and sat down around the bonfire for a while . One was a German Swiss, was the other one was , to come take a trip to Japan some time olratdago Mount Fuji . Dawn 6 to start the trail from the entrance to the PM 2 is called a normal touches the floodlights now comes down to just the length . It was a fairly quick pace .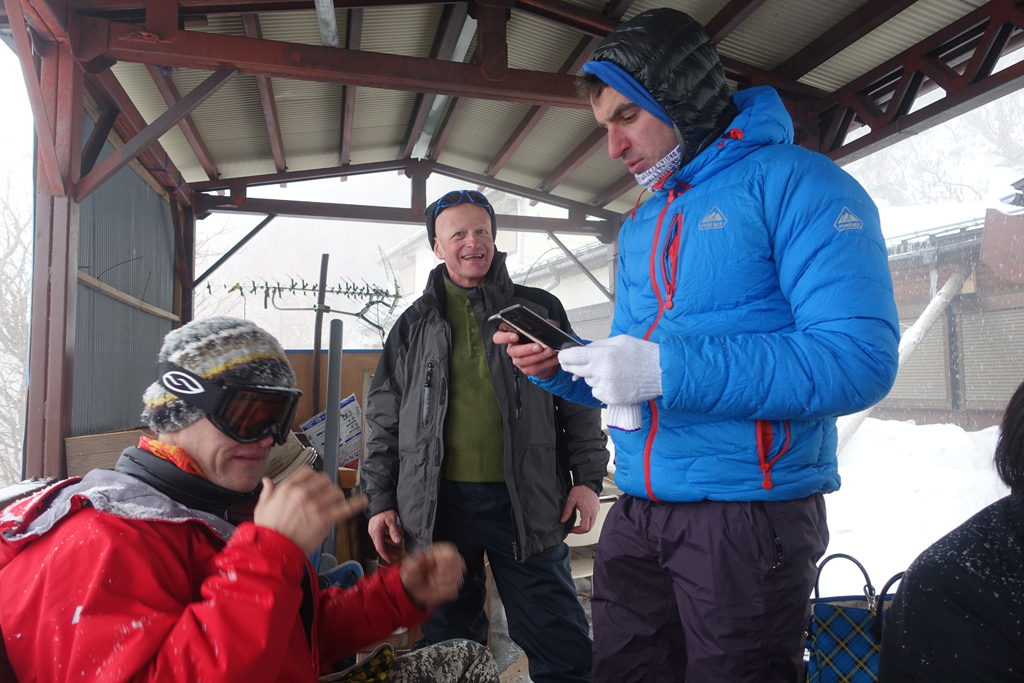 ( German and Swiss hikers met at Mount Fuji )
Romain is in a conversation with his Swiss and French , Romain This is the first time I've been to the French , five were very fluent in French . No, it was original French ! Romain was amazed to see him speak French for the first time . It was a matter of course .
2016.03.25 17:00 ( 22 hour adventure )
I made arrangements for dinner early to go to bed early . I melted as much snow as possible . It was because of the meal today, but it needed a lot of water for climbing tomorrow . I had a simple dinner and ate a lot of calorie snacks beforehand . It was to save energy ahead of time because it consumes a lot of calories tomorrow . We also prepared 2 liters of water per person . Yaho Now we have to prepare for departure tomorrow morning .
I walked into the tent and took out the ski boot boots and put them in a sleeping bag . If the boots are frozen, I will be swollen very soon tomorrow morning, but since it is very difficult to wear boots , I have to warm up in advance . The young man is still on the phone until the moment he enters the tent and tries to enter the sleeping bag . It was actually a series of marathon calls from the moment I got here to base camp in the afternoon . I am very sad to be thirty years old . What did you do when I was thirty ? I do not remember when I try to remember . I just walked through it .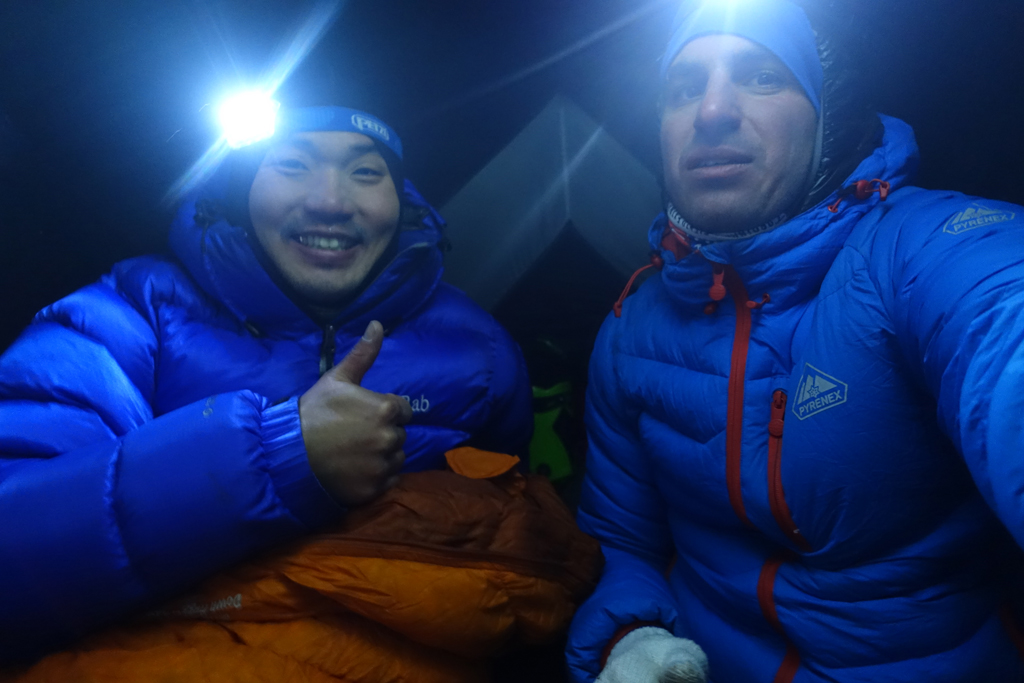 ( Memorial picture in tent )