(The full moon and Romain! In fact, the full moon was so bright that it was a magnificent landscape of Mt. Fuji , but the camera still does not seem to carry the human eye's eyes .)
One time we were passing over the clouds and it was as if we were rising in the morning . It was a minister . I followed my French friend with difficulty and gazed at the land . I was looking at it for a long time . The sunrise I looked at from Mt. Fuji had taken my mind so long as I could see nothing at all for a long time .

( Now I was walking on the clouds and the sun was about to rise .)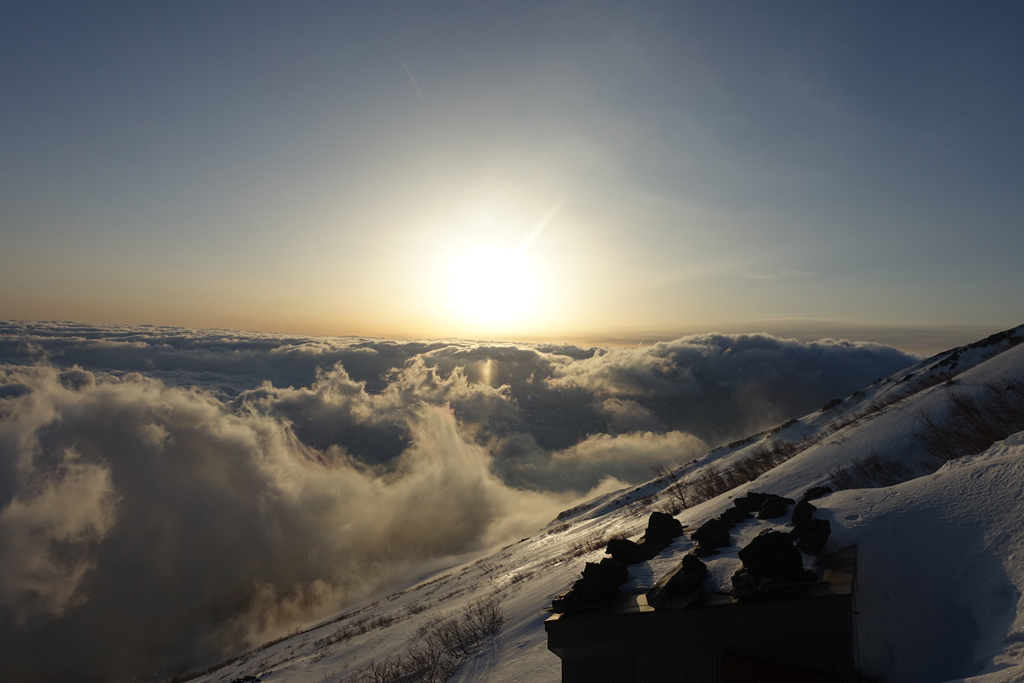 (The sun that rises above the clouds ! I can not forget the sunrise from Mt. Fuji .)

( Sunrise and backcountry skier )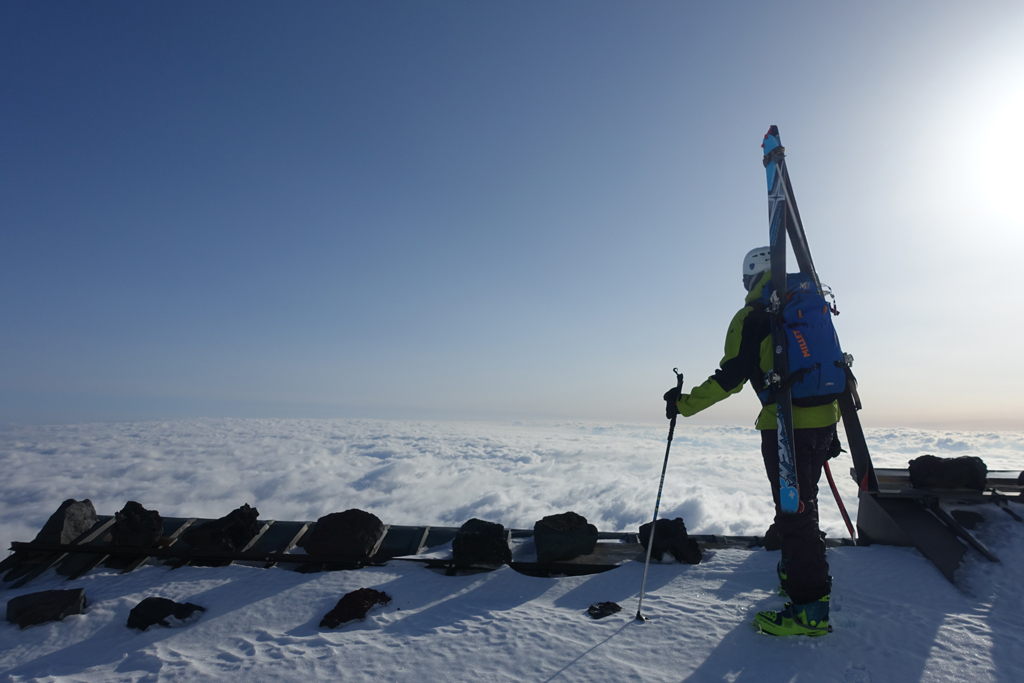 ( Romain overlooking the clouds since the sunrise )
Now slip in changes to ice the floor is not the eye , prepared to stop climbing and ski-equipped go and walk up the crampons back on skis Ski boots tied to the backpack . The wind has already started to blow very hard, and as the altitude has increased, my body has become much heavy .
A French friend has already moved away from me in my sight to a small point every week . He is also a great friend .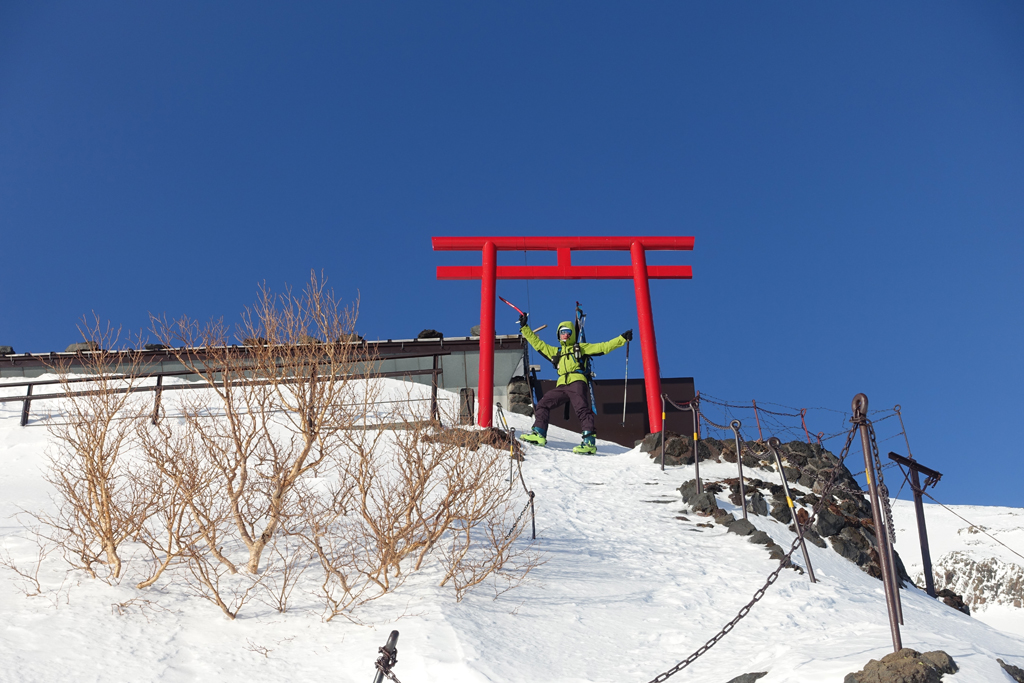 ( Nice friend Romain)
It took me a while to get up in the middle of the picture and video, but I wanted to put these beautiful scenes in the picture and the camera . I am sorry to my French friend, my friend used to wait for a long time until I came to his sight and then start again .
The floor was very slippery like an ice rink, and the rising slope was so tall that it would scare me for a long time when I fell, and I was frightened, especially because of the wind blowing so badly that sometimes it made me wobble .
As I stepped in my mind, I started to see the top of Mount Fuji .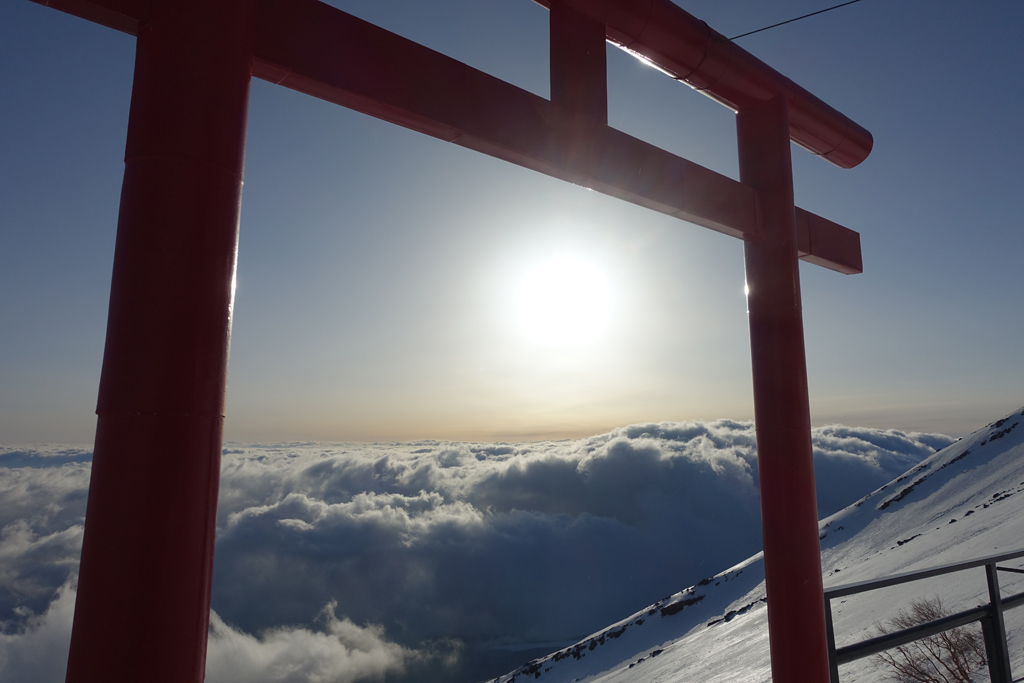 ( Now, this was close to normal .)
2016.03.26 10:00 ( 36 hours on the adventure )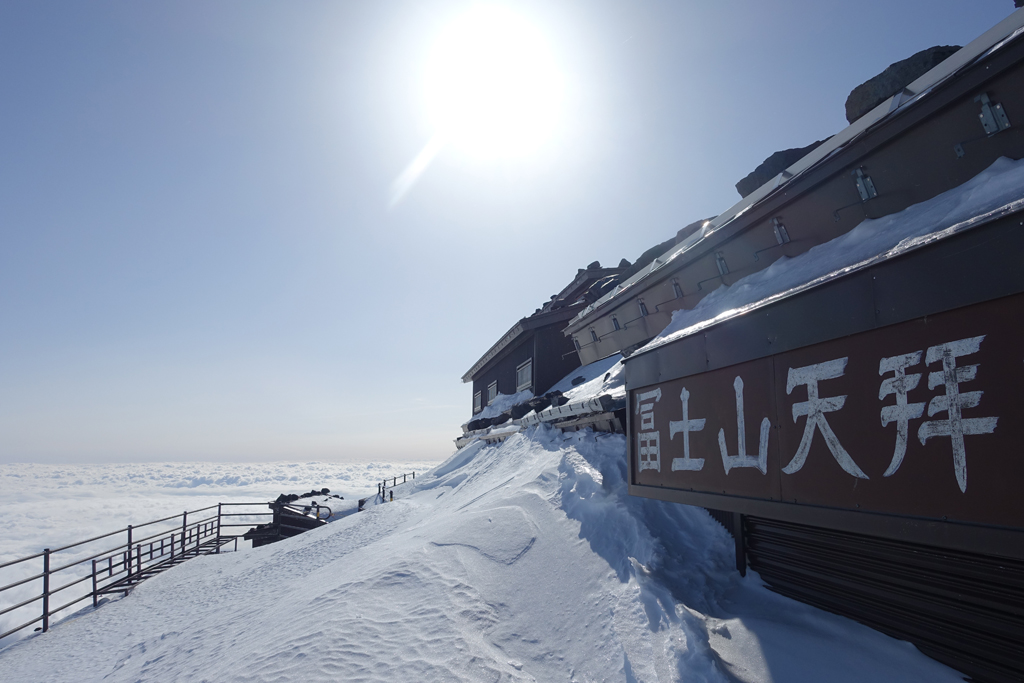 ( Mountain lodge on top of Mount Fuji )

( Crater of the summit of Mount Fuji )
I finally arrived at the top . Fortunately there was a cabin on the summit and there was a place to hide the body in a strong wind . I dropped my backpack and equipment there and then went to the top of Mt. Fuji, just to get to the top of Mount Fuji. I instantly knew my body was flying like a trash . If I do not put my body on the floor as if it is a shin poison mentioned in Shaolin Temple, it winds up to walk two or three steps sideways . As the wind was so strong, I took a picture, hid myself in the cabin, took a backpack, and rushed to a place to ski downhill .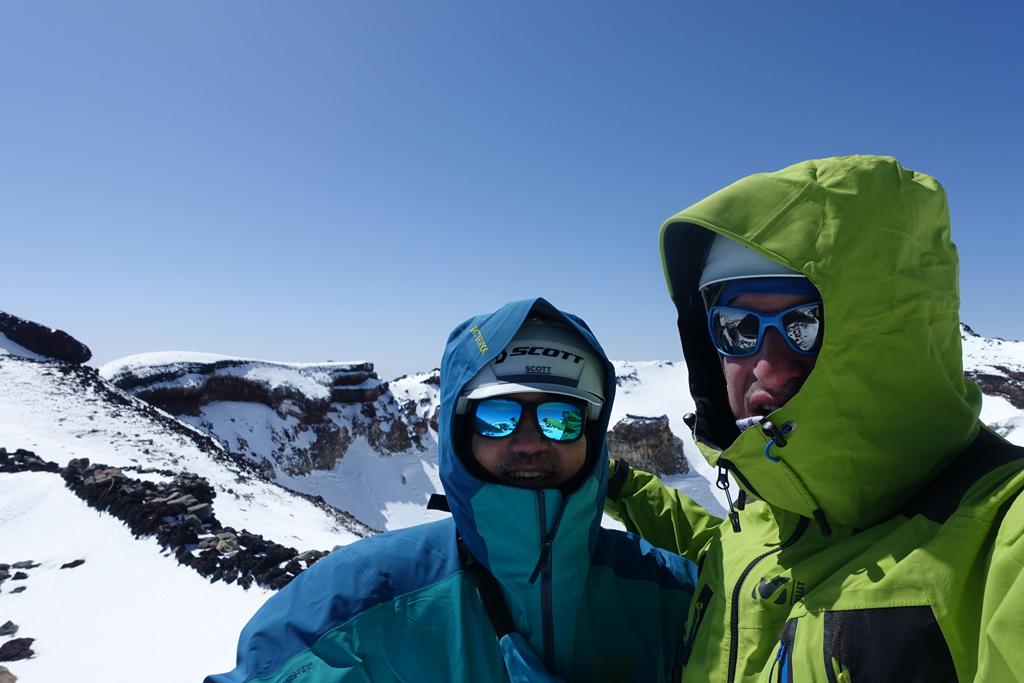 ( From the top of Mount Fuji Romain with ! The wind blew too cold too castration ).
The moment of movement was also dangerous . Above all, it was difficult to take off the crampons and ski in the place where the downhill was done . So me and a friend France 2 is one wore a ski equipment in Jolo Once you give a man prevents flying a Lean equipment on the equipment of each other, wearing ski equipment Others lean on the ski equipment shifts . It was really a breeze .
As soon as I wore the equipment, I started skiing . While my friend was wearing the equipment, my fingers became paralyzed and frankly I wanted to get out of there quickly . After a certain amount of skiing, I was a little calm and looked back at Mount Fuji .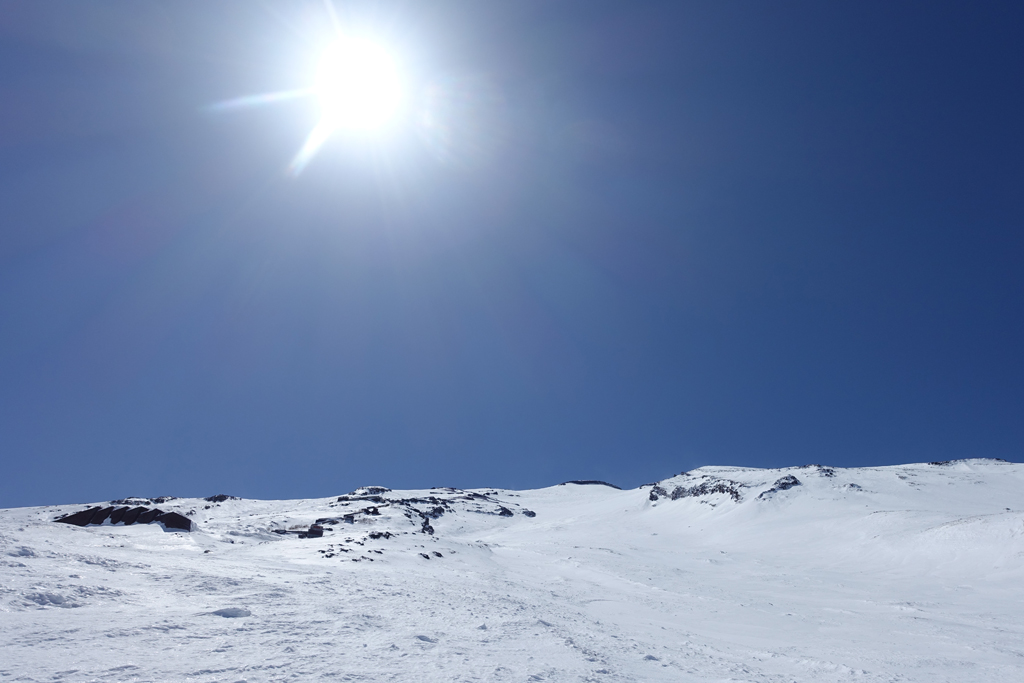 ( Mt. Fuji seen from skiing )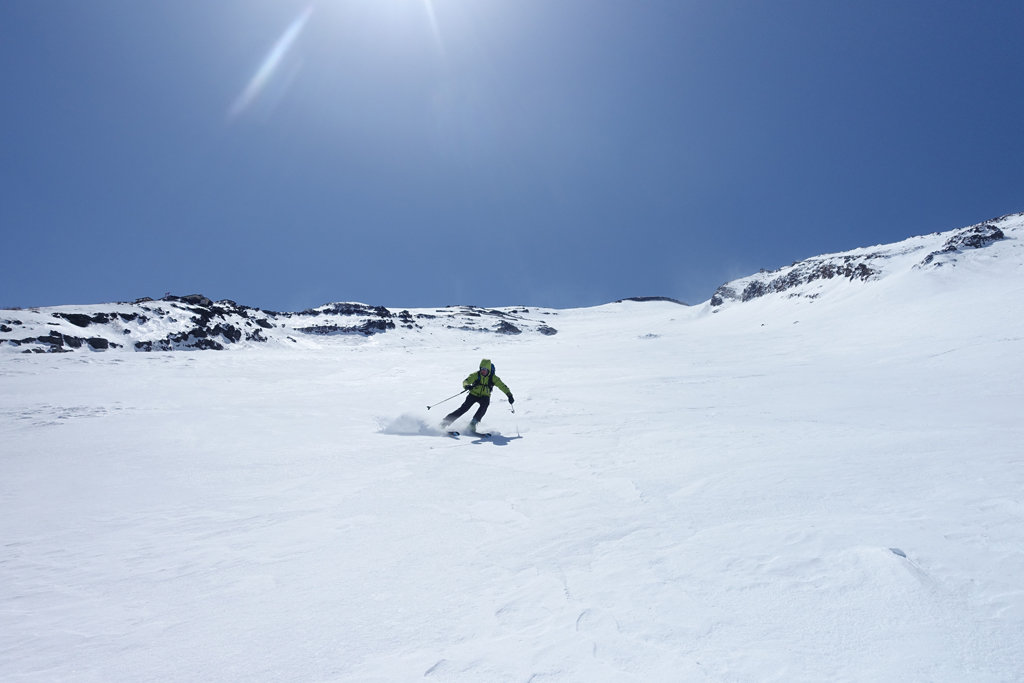 ( Ski downhill from top of Mount Fuji ! Thrilling point )
The majesty of the Mt. Fuji when you look back ... ...
Mt. Fuji, which I really looked at from the snow capped mountains surrounded by huge rocky mountains, impressed me again . Now I was a bit wimpy, and I ran a sports camera on my helmet and showed my skate , Romain , a fellow backcountry skier . On the top of the mountain, a friend skiing down into the forest was feeling like a computer graphic of a scene in a science fiction film .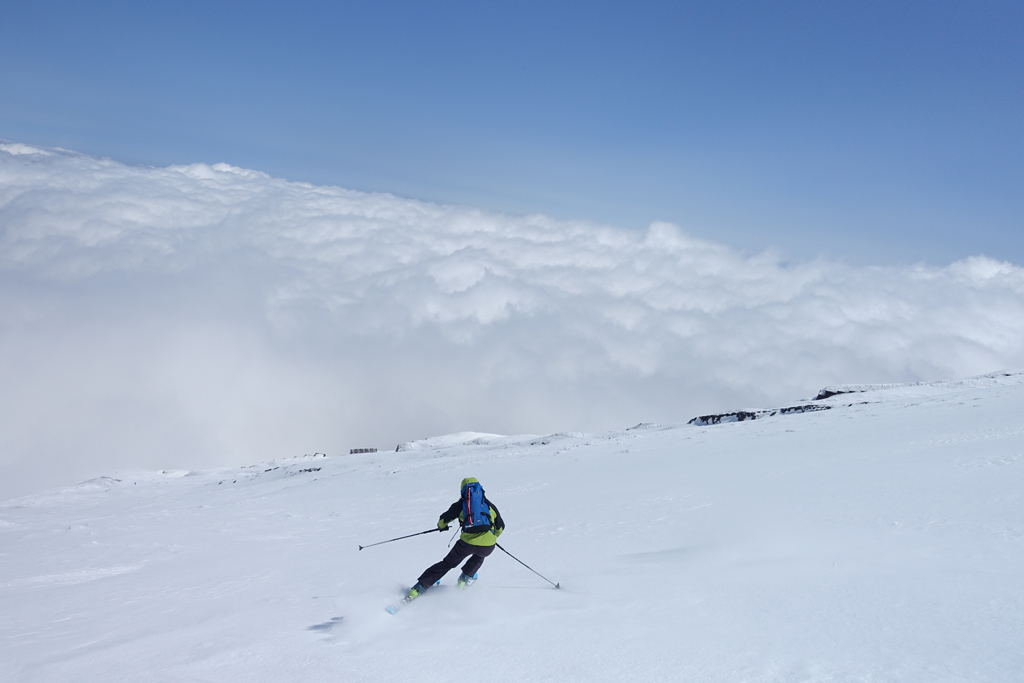 ( Into the clouds ......)
So we came down to base camp and we deeply breathed deeply into each other . It was a sigh of relief that descended safely . I removed my base camp, put my baggage in my backpack, and came down to the entrance to the trail again .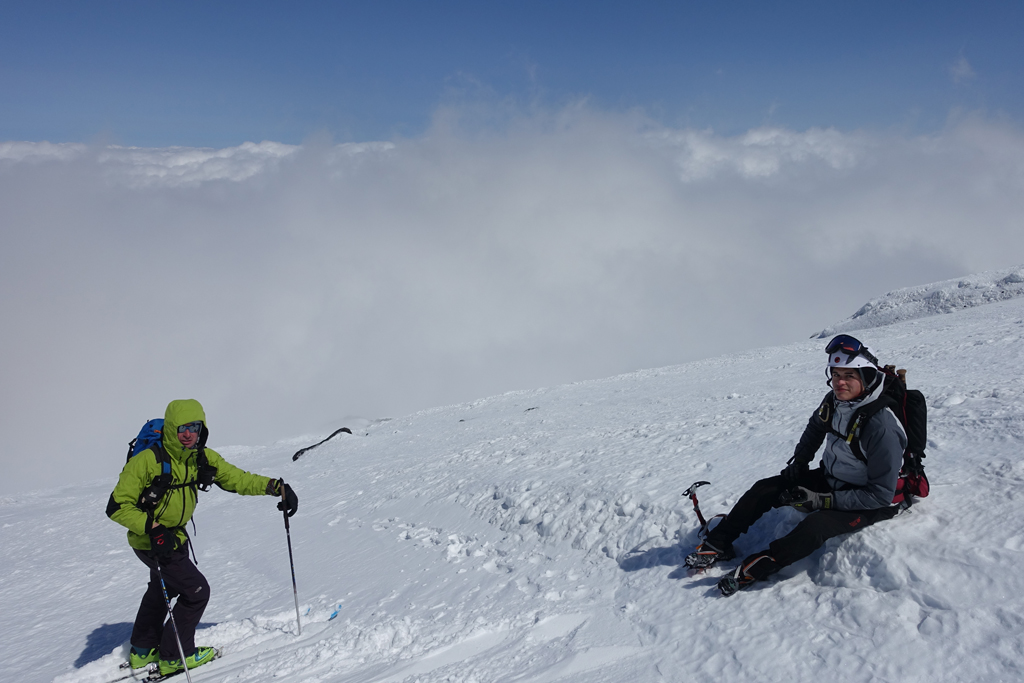 ( American soldier I met on the way to base camp ! He wanted to get to the inde US soldier in Okinawa Fuji working his way up and met us in ).
In the middle of the snow-covered place, I hung a ski on my backpack and walked with ski boots. I reached the entrance of the trail and saw the face of the guesthouse owner .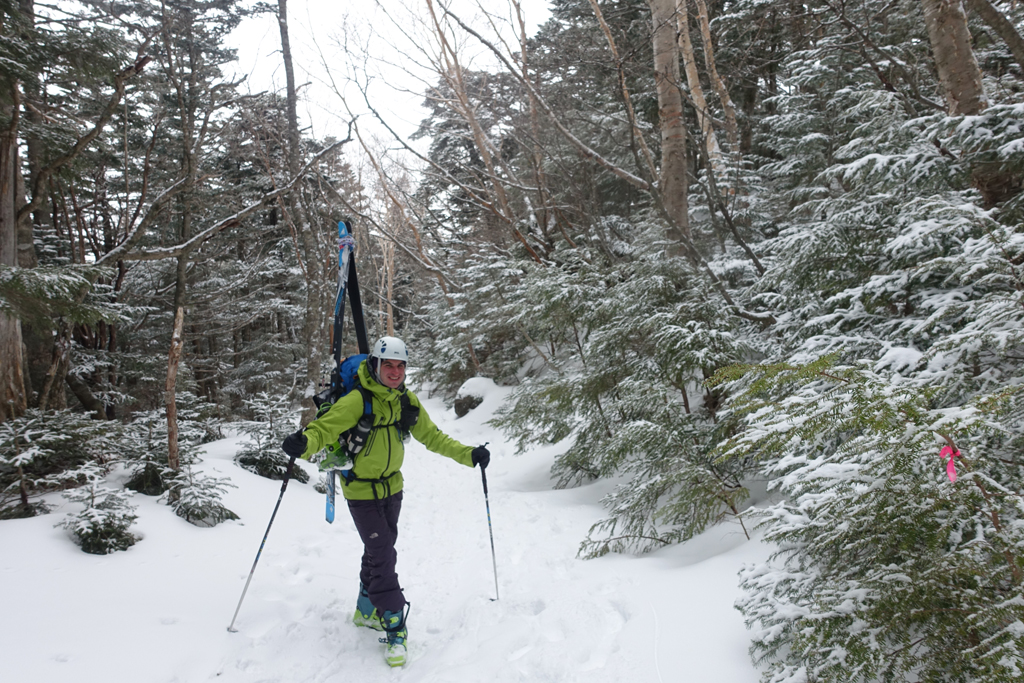 ( After withdrawing the base camp, it was going to the entrance of Mt. Fuji mountain )
2016.03.26 16:00 ( 42 hour adventure )
I got back to the hostel by car from the entrance to the trail . Simply put down your luggage went to the famous hot springs that close again , seems exactly right in Mt. outdoor spa . Friends Romain soaking in the hot spring and warm again, we hardly looked at the Fuji climb to the summit of Mount Fuji ski in the morning just to ski does not believe that it came down to that steep mountain . They looked silently .
2016.03.26 19:00 ( 45 hours of adventure )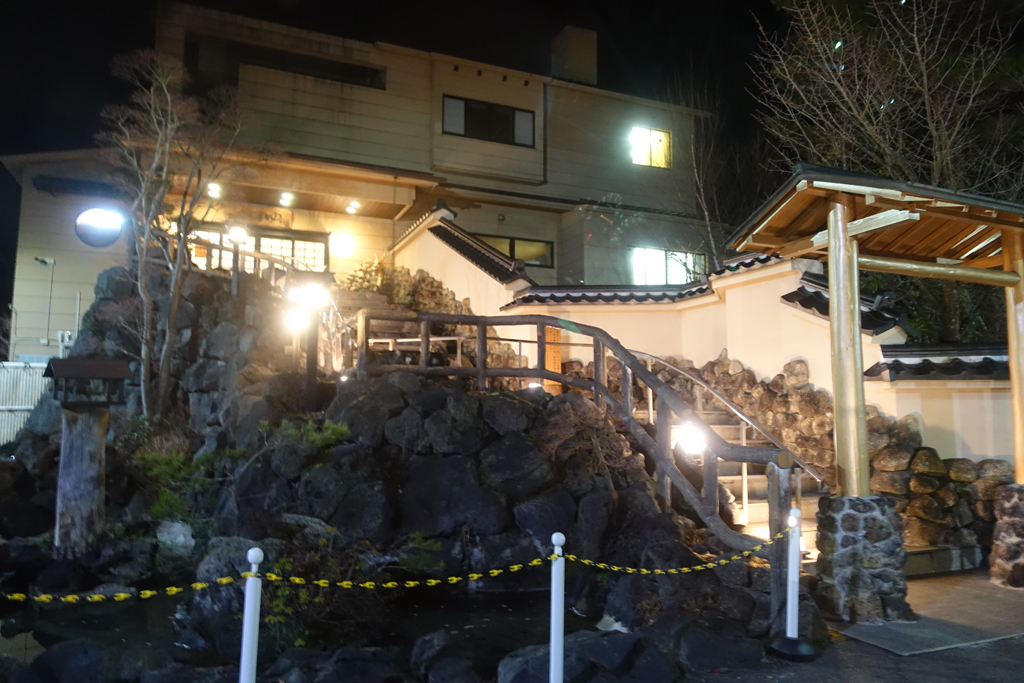 ( Name, but I remember it was a very nice hot springs . Mt backcountry skiing after hot springs here are strongly recommended )
After finishing the spa, I returned to my accommodation and told my friend Romain that I wanted to buy dinner . First of all, thank you for being a good friend in the mountains, and if you were not Romain you would not have known the road, but you would not even imagine going up Mount Fuji in 50 hours .
I did not know the menu, but I had to boil various vegetables and beef in broth of soy sauce soup in a big pot . It was a little salty, but it was sweet, and above all, there was a cool Japanese beer next to us . What was even more delicious was the adventure story of Mt. Fuji backcountry skiing . So one night two every moment that happened during the day a friend Romain became the memories of the streets were so complacent .
2016.03.26 22:00 ( 50 hours of adventure )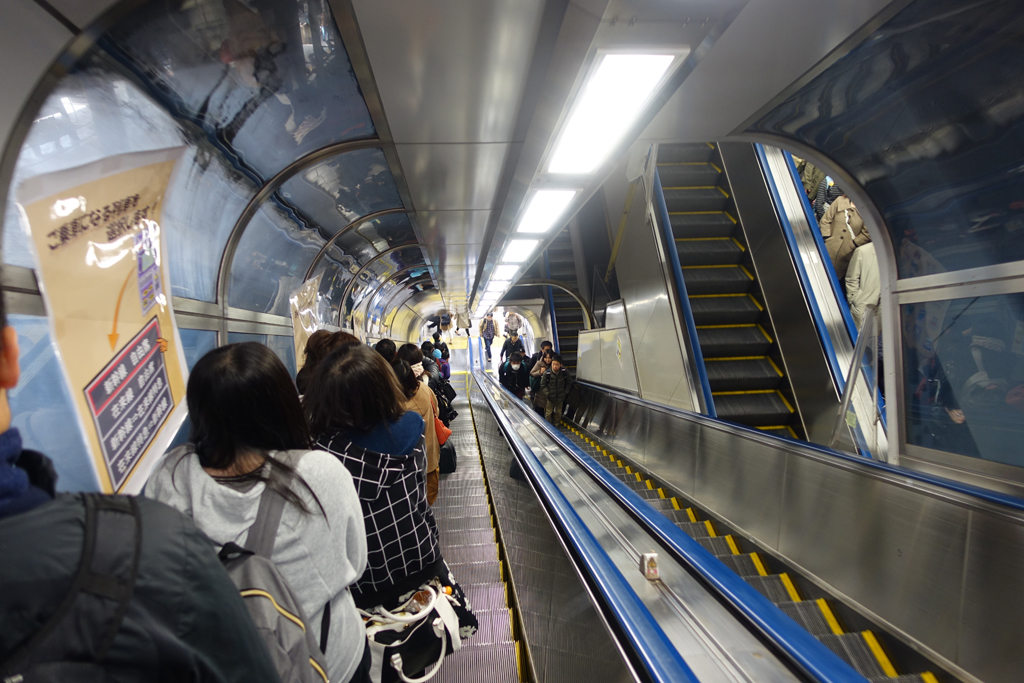 (On the way to Tokyo after Mt. Fuji Adventure ......)
My friend Romain was planning to go to Osaka and go back to Hong Kong after further sightseeing and I was scheduled to return to Korea early the next morning . It was a short but sorry trip and it was an adventure . The two of them went into bedding on the tatami mat and asked them to go to sleep. Next, they imagined going to a backcountry skirting with a mountain .
Had a short but intense at the Fuji one night and two during the day is an adventure left a lot of memories for me . White snow-capped , spectacular sunrise seen at dawn , a strong wind that seemed to blow me whole , and skiing in a steep ... ...
One day I will be backcountry with another friend on Mt. Fuji, but I will leave these memories in my head for a long time until the next moment .
- End