( Team Max Adventure is newly selected as the exclusive travel agency in China .)
Before the Sad incident, I worked on a variety of bicycle travel pam tours for Chinese bicycle tourists in cooperation with the Korea Tourism Organization. Then, when several Chinese organizations started to travel on their bicycle routes in Korea, The relationship with China's local travel agencies has been cut off . Waiting for the time due to the worry of security, I waited for the improvement of the relationship between China and Korea . For Team Max Adventure, it was a cloud .
I felt like winning the lottery ticket . It was selected as a company participating in the Shanghai event in China . As Team Max Adventure, which develops and operates adventure travel in Korea, it is very important for China to become a geographically and economically largest customer in the future . After selecting a full travel agent in China, I booked an airline ticket and accommodation, including an intern who was in charge of China, and applied for a China travel visa immediately . It is the departure to China continent which waited and waited so long .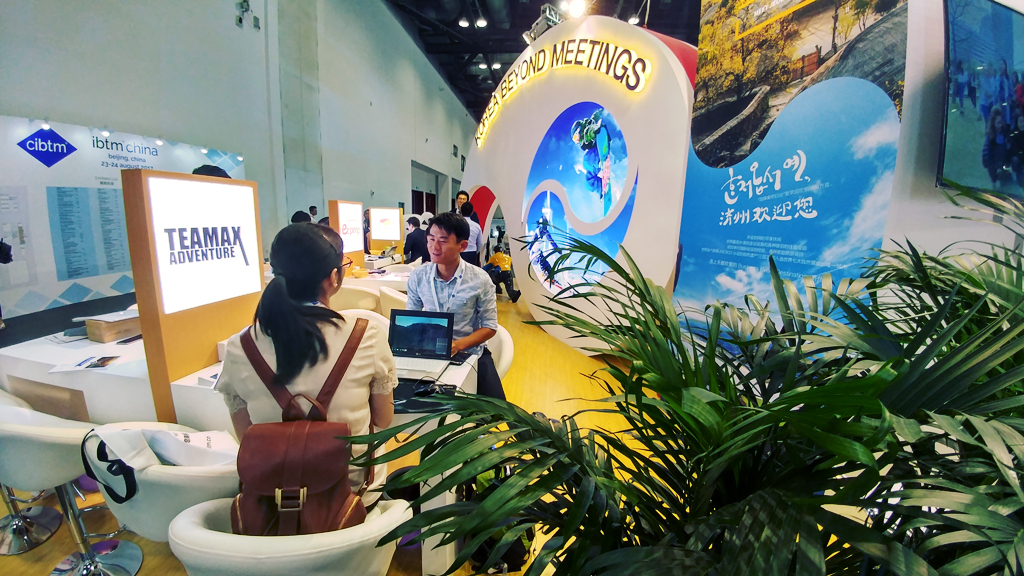 (In the last 2017 Beijing International Leisure Fair, at the Korea Tourism Organization booth ...)
The Shanghai International Freestyle Fair in Beijing is notable for its scale and number of participating countries in Beijing, and is famous for its huge size in the world . We also participated in the 2018 event with approximately 2,300 booths in 107 countries .
The good thing about participating in such an international exhibition through the Korea Tourism Organization is that the company's publicity booth is located in the Korea Tourism Organization's space, which will give a good image to other companies . If you are interested in Korea and would like to have a good partnership with a Korean company, first of all you will find Korea Tourism Organization booth and we can meet good companies and start ups certified in each country .
On the first day of November 15 , a meeting was scheduled with Korean companies participating in the event and officials from Shanghai branch of the Korea Tourism Organization . After finishing the schedule in Thailand, our party immediately changed to warm clothes at Incheon Airport and left Shanghai . It was a strange feeling to move from a tropical country to a cold country again .
Airport to go to Shanghai, there are two , we are close to the Pudong airport in Shanghai International Expo Exhibition Center held the event (Pudong International Airport) hotel is also walking distance from the venue took a plane to go to a certain 10 took a business hotel in minutes .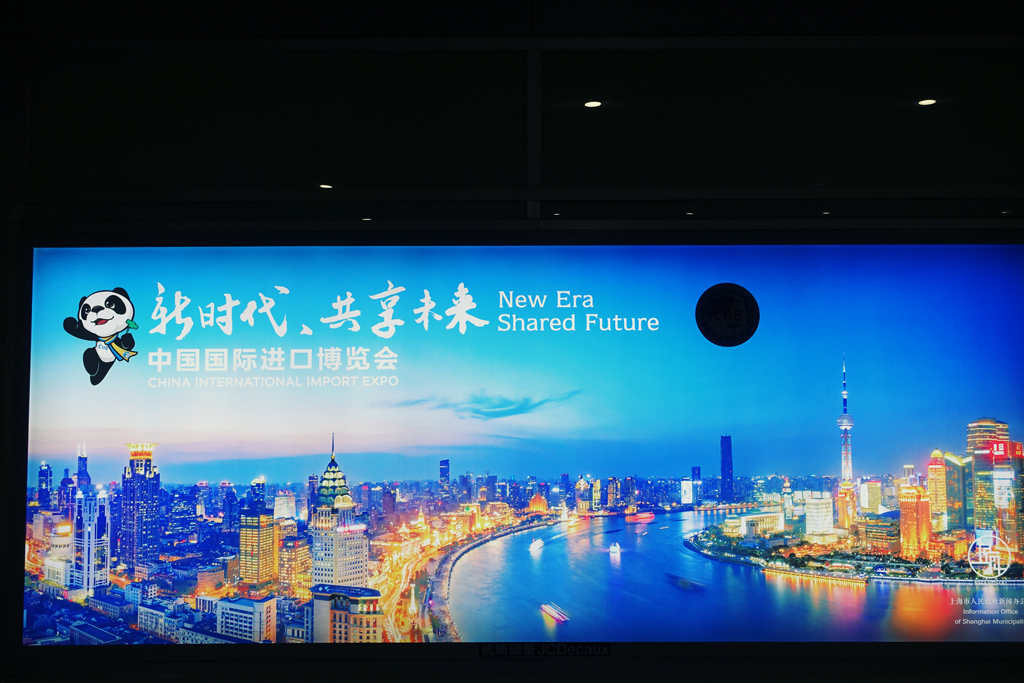 (The platform of a maglev train . Chinese people like gold and red .)
As a way to get to downtown from Pudong Airport, we chose Maglev, a maglev train . In China, magnetic levitation trains have already been commercialized . It was so strange that we were just as excited as the first train kids in the sight of passing 300 kilometers per hour . If you take this maglev train, you will travel 7 minutes from Pudong Airport to the city center .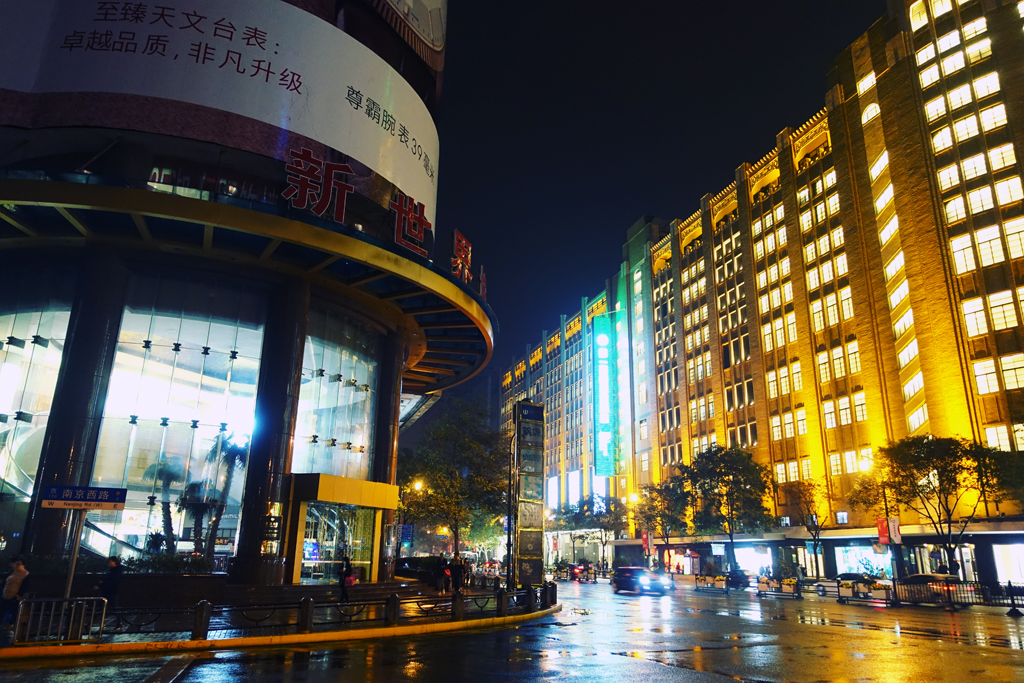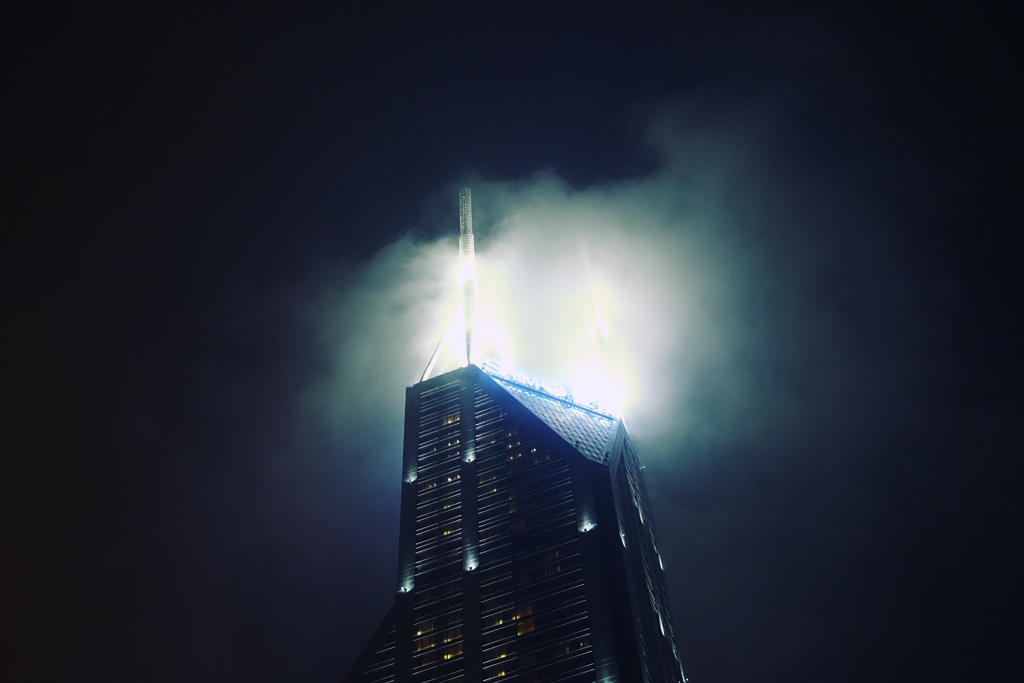 The meeting place is located in Gangnam-dae of Shanghai, Korea . European-style buildings lined the streets make visitors feel like they have traveled to Europe . At the same time, it indirectly showed what kind of historical events have been experienced in Shanghai, China .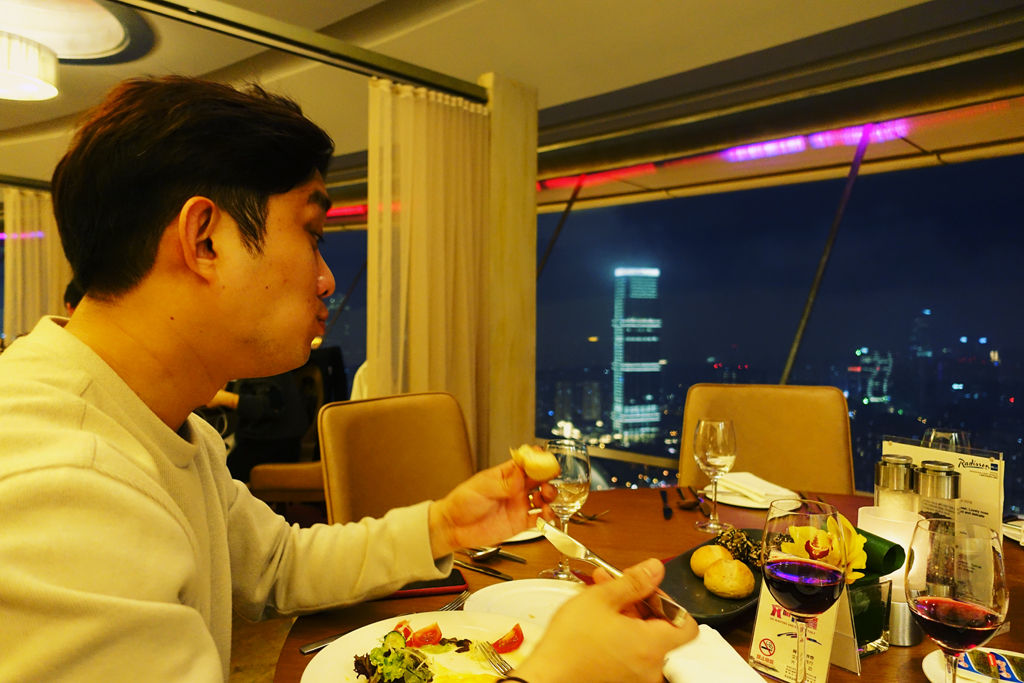 ( Dinner with a beautiful night view . Was eating like crazy .)
The meal on the 45- story building was still an unforgettable dinner . Above all, you can see the night view of world-famous Shanghai, and the restaurant itself is at 360 degrees during meals, so it was amazing to see the night view of Shanghai . The building itself was running, so I did not know that the meal would go into my mouth or ears, and everyone took my gaze out of the windows and into the bright night view of Shanghai .
11 Mon 16- days - official events one primary
I am 8 until half-prepared to set right quickly after the visitors booth . Booth cleanup ended the surrounding landscape began coming to the eye , Malaysia ,Indonesia , Central Asia and Southeast Asian countries such as Kazakhstan have been a lot of pitching around . And we started to tour the booth of Korea Tourism Organization . Overall, this felt giwajip traditional landscape , were booths set of graceful feeling . This Korean feeling that does not get tired at any time is very good .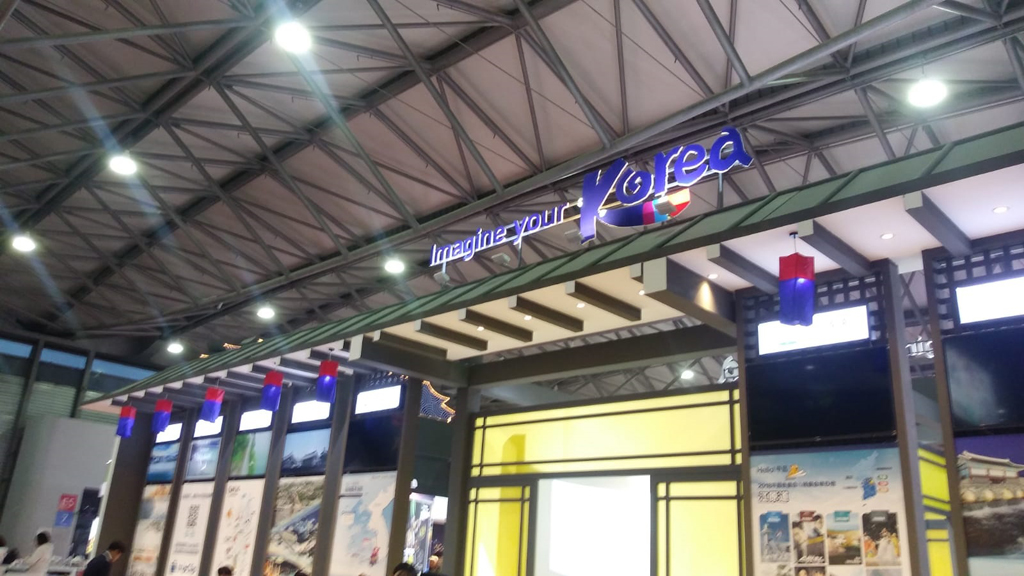 ( A traditional form of giwajip of Korea Pavilion Booth . Pretty blue lanterns so good ).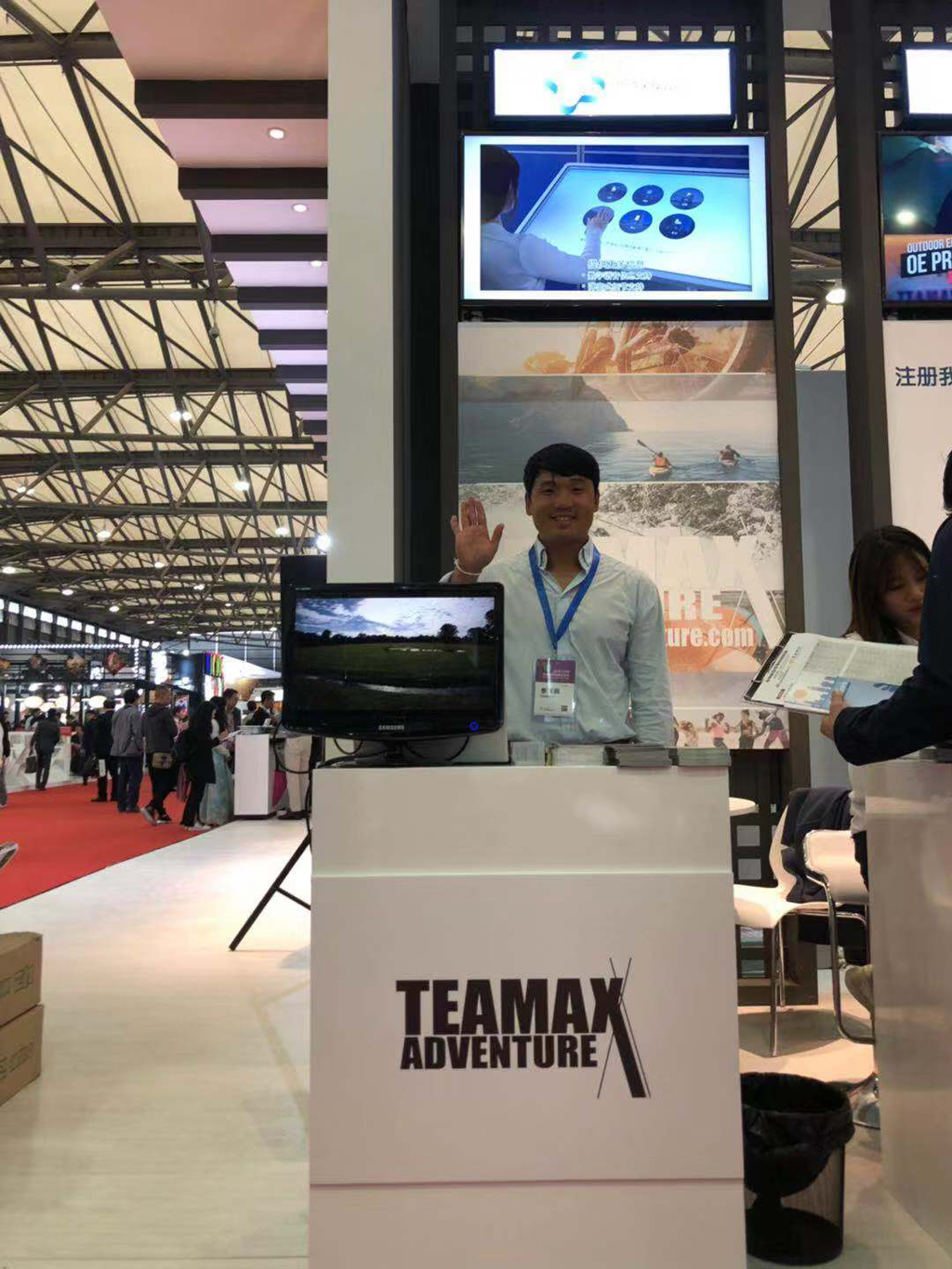 ( Team Max Adventure booth in the Tourist Venture Zone . Photography is always awkward .)
We also have a lot of performances and events in Korea . K-pop dance , taekwondo demonstration performance , Korean traditional fusion music performance , and calligraphy experience events . I personally was Korea's traditional fusion music performances so attractive , Agen in South Korea , geomun and , Tom Cruise in Mission: Impossible was starring as cash OST to play , so the ears happy with another sound of Mission Impossible playing in the Korea Musical Instruments He said . Waiting for visitors in the middle of the booth and enjoying such a wide variety of performances is free when you are free .
I was eating lunch, proceed to consultation brought McDonald's hamburger booth at ease are the other participants booth , I honestly want to eat Chinese food cafeteria went the way to go with colleagues to explore the local restaurants . Most of these expo venues have a variety of restaurants , and you can always find good restaurants . We also went to the booth to enjoy the local food in China, looking for the deliciousness that we only pointed out .
The price of Beijing in China was expensive than Korea, and it was not expensive . The usual small size Americano coffee at the Expo venue is worth 5,000 won .
In the afternoon, I was so busy that I did not know how I got through counseling with visitors and visitors . One tip is that it is very convenient to organize your business card later if you write down the conversation contents of your contact or the travel products of our company that you have been interested in briefly on the business card you received from the visitors and visitors, It is very effective to start with what you were interested in . We do not get many business cards . This is because the other party also has a lot of business cards and information .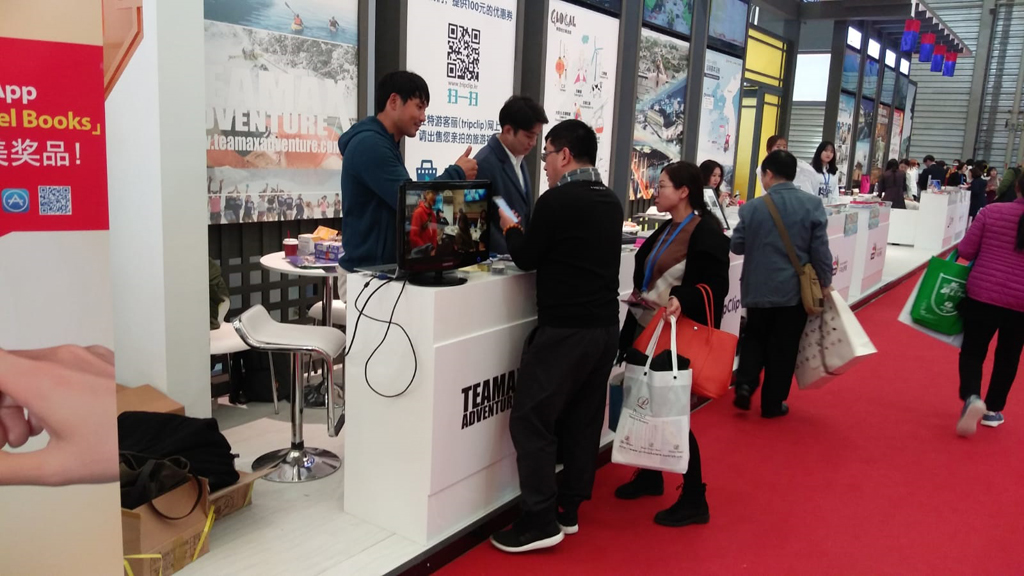 ( Chinese tourists who are looking for booths for Korean venture companies )
11 Mon 17 days - official event on the second day
In the morning and afternoon, more visitors than yesterday found the Korea Pavilion and also visited the booth at Team Max Adventure . There are some interesting conclusions when looking at the companies that have been involved with the main conversation between yesterday and today .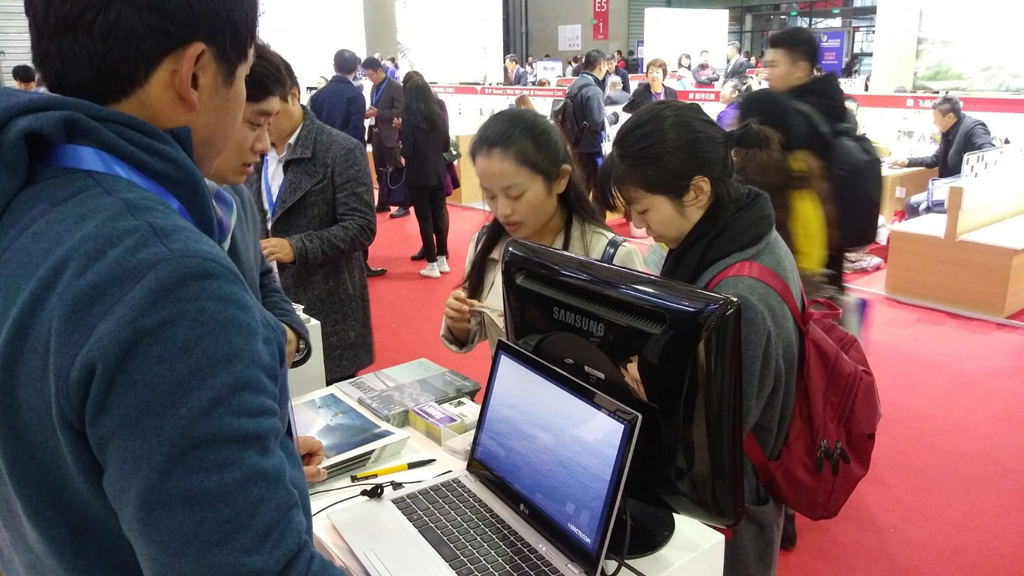 ( Interest in adventure travel was also an exciting trip for women traveling .)
First - specialized trips . And small groups
Traveling themes such as photo trips , adventure tours , technology exchange tours that accompany professional photographers came to our Team Max adventure and asked if they could run the trip they were looking for . And most of the emphasis was on small groups of up to 10 people . I was convinced that China is no longer looking for low-cost travel and does not prefer large-scale group travel . And I'm sure it will be a focus on theme travel with a sure color for the enthusiast, not just a group package tour .
Second - the platform role of large travel agencies
I received a lot of business cards from people of various positions of the same company . I received a total of four business cards from the most representative travel agency in China , and I would like to promote it on my own platform because everyone likes the trips of my team Max Adventure . Theyare targeting FIT travelers and are trying to power the content of other smaller travel agencies or freelance guides . This seems to be a move to follow the platform role of other global OTA travel companies .
Third - Exchange with overseas associations
It was active in the association of other countries or technical exchanges . The content does not seem to matter . I am going to run a trip with the various associations of Korea for the purpose of technology or knowledge exchange . It was the most interesting conversation I personally had .
In fact, I realized more than this . In Korea, China has also started community based tourism, which is trying to make Chinese minority people and their culture as a travel commodity . This was a personal shock . The reason for this is that the travel market in China has already been highly developed .
It was a very good opportunity to see again the strength of China .
11 Mon 18 days - the official last day of the event
I expected visitors to be slightly lower than yesterday. After lunch , I decided to visit Team Max Adventure to visit various booths in the E5 exhibition hall from the E1 exhibition hall .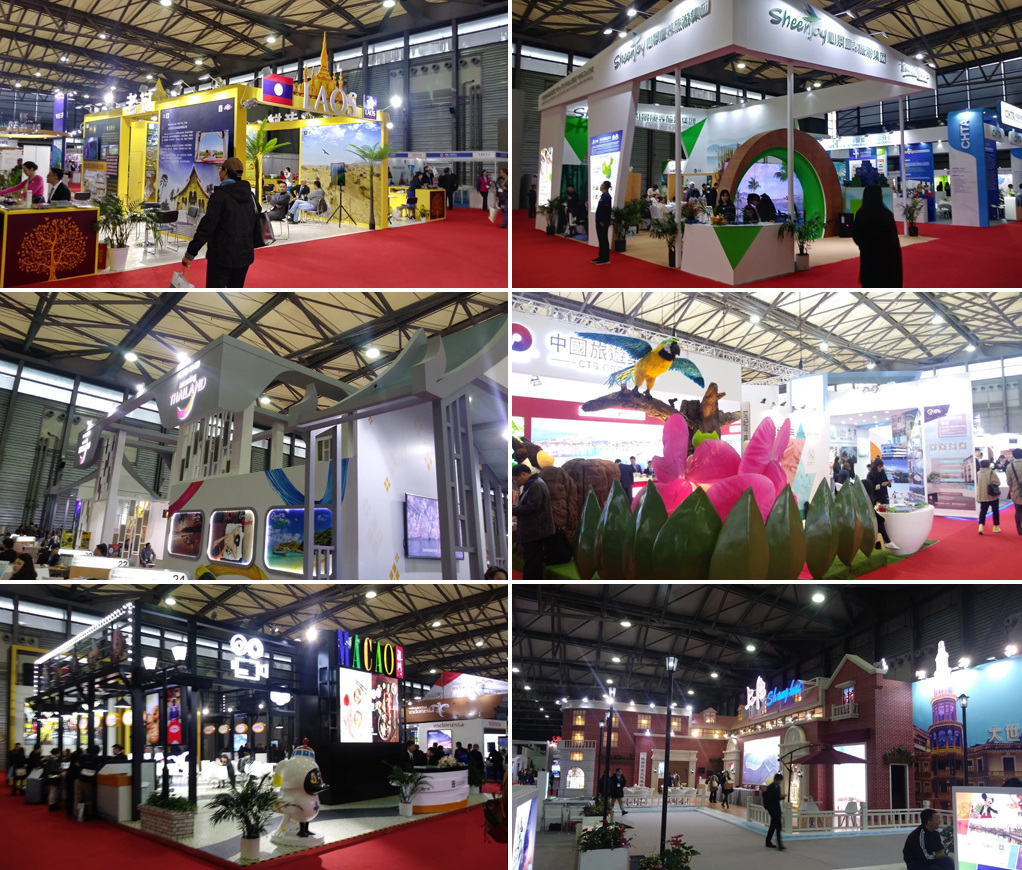 ( Booths of as many designs and themes as the number of participating countries )
He had a business card in one hand and a brochure in the other . E1 exhibition hall and E2 exhibition hall were China national tour . Various scenes of China's various cities and their cities caught our attention . I do not know if we're in business or touring .
According to a variety of local eateries and souvenir middle youngeopmaen (?) Were entertained me the eyes and mouths of the local music flowing from each booth was also hogang by Guido of youngeopmaen .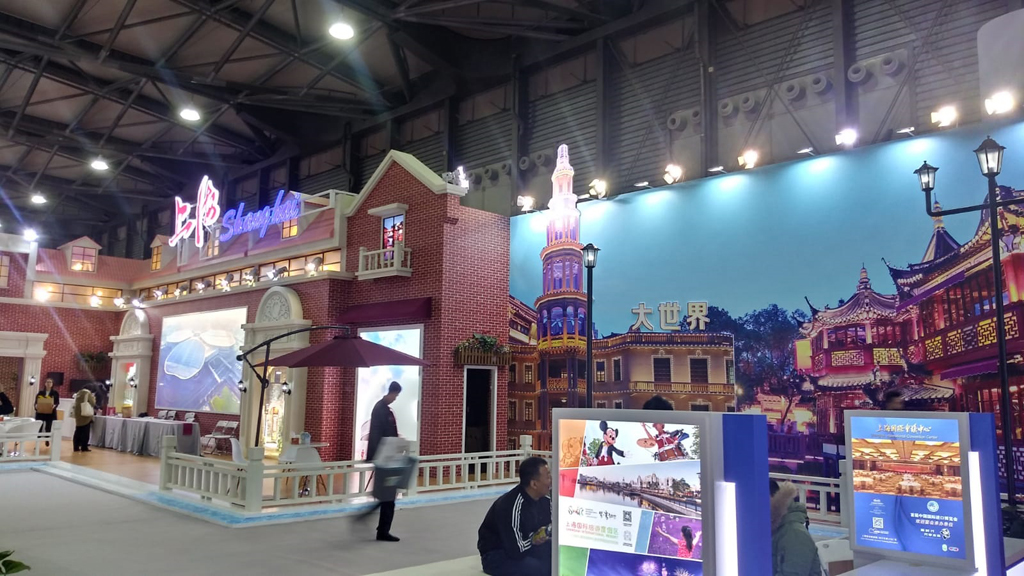 ( Shanghai Theme Pavilion booth ! Was decorated like the Shanghai Expo the set like a movie character )
So, in the afternoon, selling hard works and distributing all the business cards and brochures that had remained, the end came to an end . I was so happy to say goodbye to Korean companies and organizations heading for Korea on an evening flight. Team Max Adventure also gave a farewell speech to the employees of the Korea Tourism Organization's Shanghai branch who organized the booth and organized the event .
I am sorry to say goodbye, but if I go back to Korea, I will be in touch with the various travel agencies that I met this time and say goodbye to good results .
Shanghai Freedom Travel
There is tradition only in Team Max adventure . This international event is if the front or back 1 from the days two is the traditional means to come to a certain degree after grabbing a free date to reserve a ticket event free travel .
When the event was over, I searched a lot of information about Shanghai tourism and decided to visit only two places due to the tight schedule .
The first is the ' Bund ' scenery, and the second is ' shares each (朱家角) " was Suigo old town of Shanghai called . I personally like the night view very much . In Korea, I liked the Chi-mac that enjoyed watching the night view through the Han River every season . And the reason why the state chose the angle was that it was very good to explain the fact that it was a Venetian in Asia .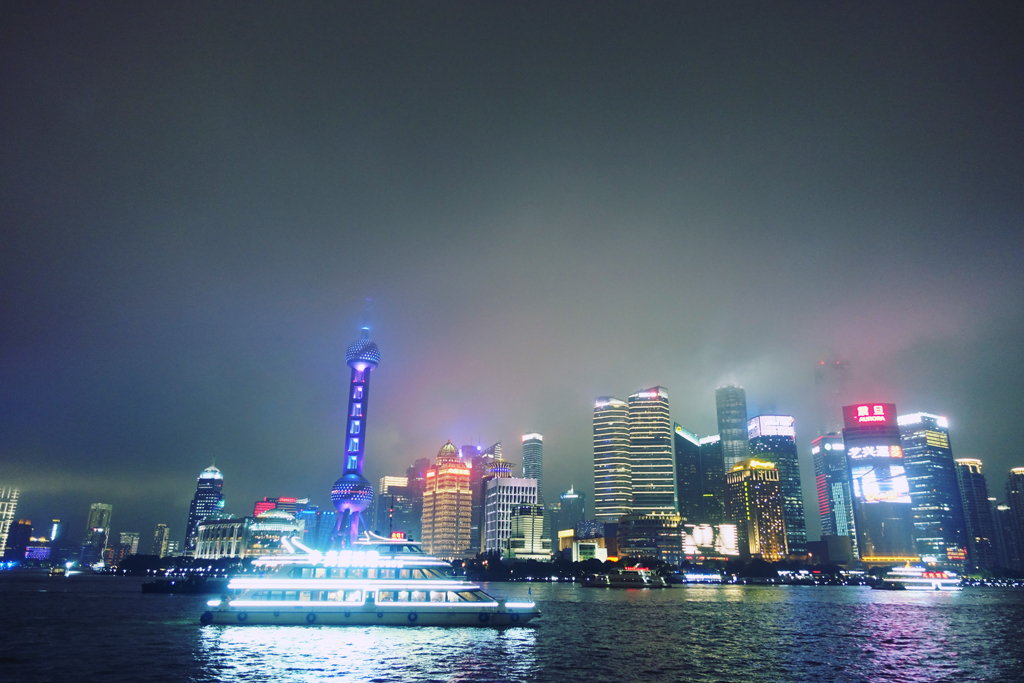 ( A night view of Shanghai . If those familiar with the night view of the river can not be so impressed .)
The night view of the Bund is very attractive . Inde attractive as it is very much unfamiliar European buildings overlooking the Asian countries are walking the streets lining , Moreover, it is interesting and pleasing to the eye of every traveler to the building as an ensemble different light lighting, love the nightlife in Shanghai .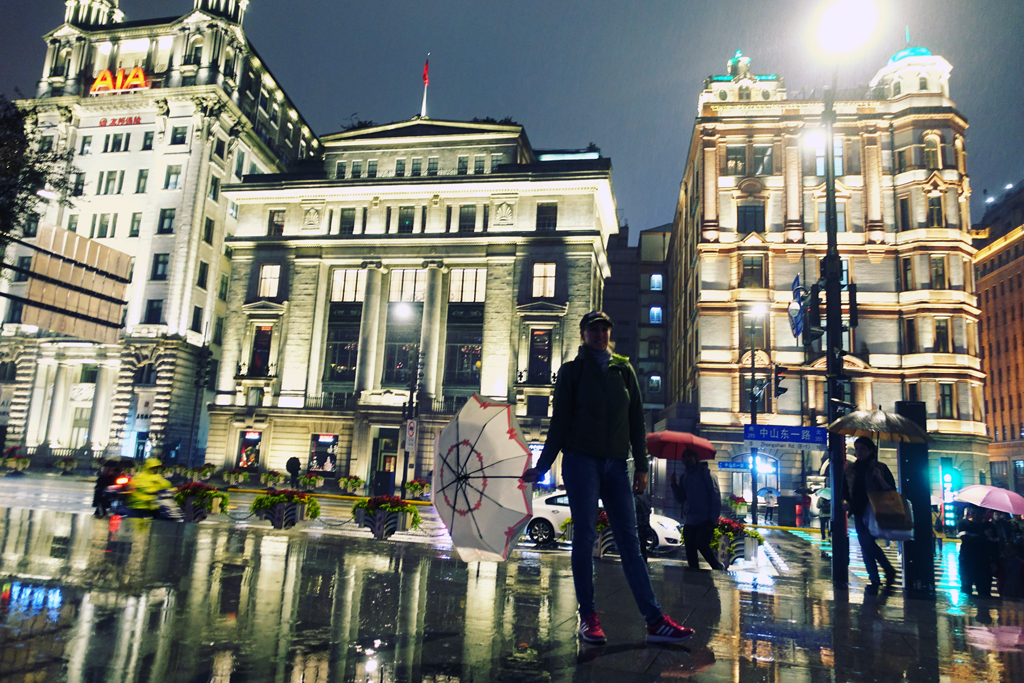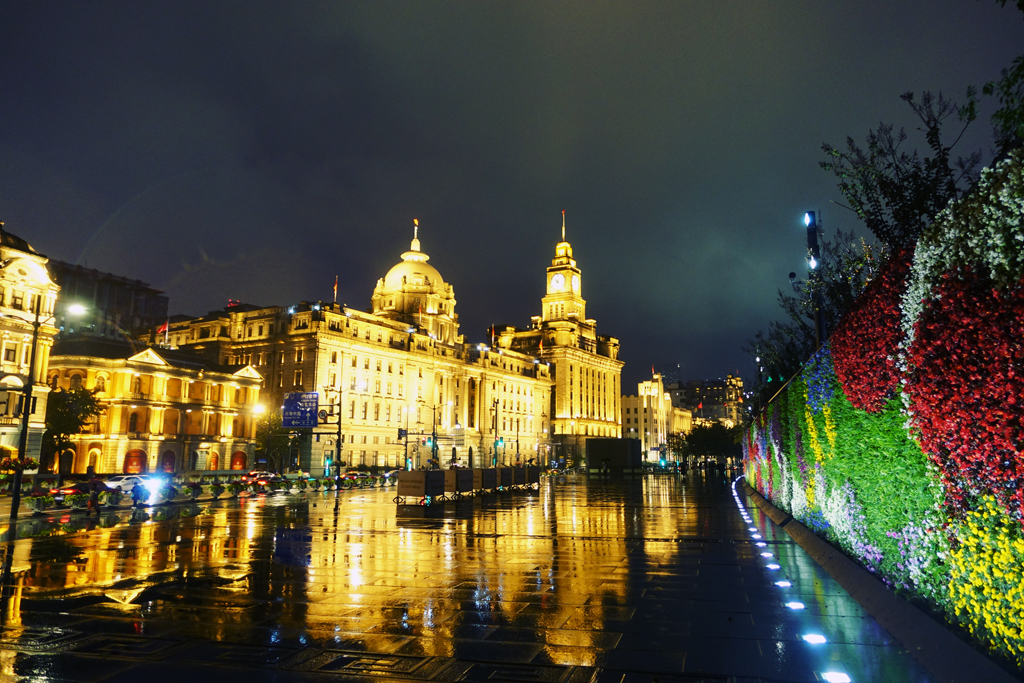 ( However, night view of the bund is quite different . The scenery was beautiful too )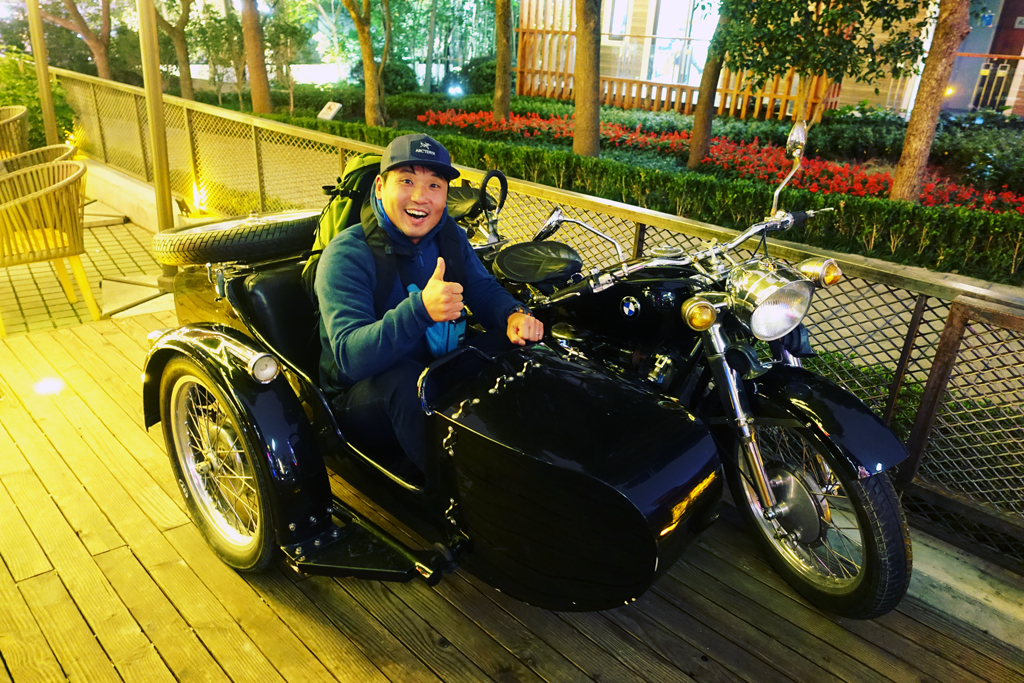 ( Shanghai street somewhere )
But suddenly there are so many European buildings here in Shanghai, so I think that there will be many things here in Shanghai with the European powers .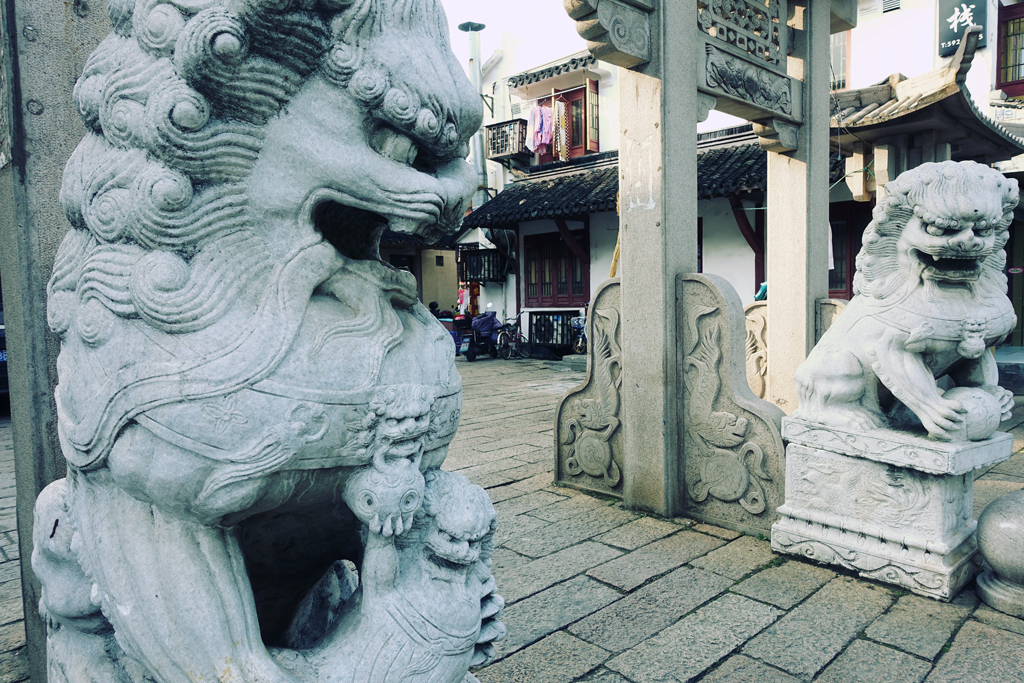 ( Risers of the Entrance to Suiseong Village )
The road to Suiseong Village was not smooth . I had to drive for two hours in my car and move from Shanghai to northwest . At first I was going to borrow a car, but I do not think I should get a car accident on the last day. I decided to use the subway . Walking for about 10 minutes after the state departs from each station, you will see the entrance to Sui Town, and tourists will soon discover why this is called Asia's Venetian . For whatever reason and for what purpose, we built these waterways in the village and did not know in detail how they used the boat to navigate the waterways in the village, but I was very enthusiastic and above all, there are diverse restaurants and cafes on both sides of the water, It was very impressive to look at and enjoy the relaxation .
The houses and village alleyways that have been looking for a long time or a long time have been preserved as they used to be, but the guide signs and facilities are modern facilities, so the Chinese government seemed to preserve the area as Bukchon in our country .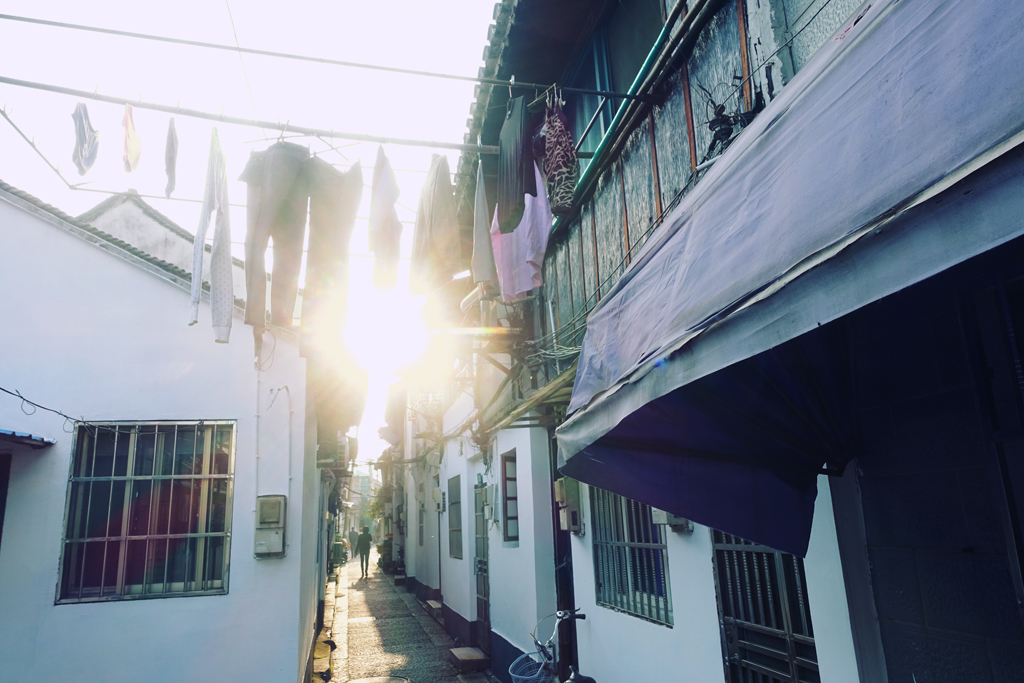 ( It was amazing to be able to do laundry in the village alley .)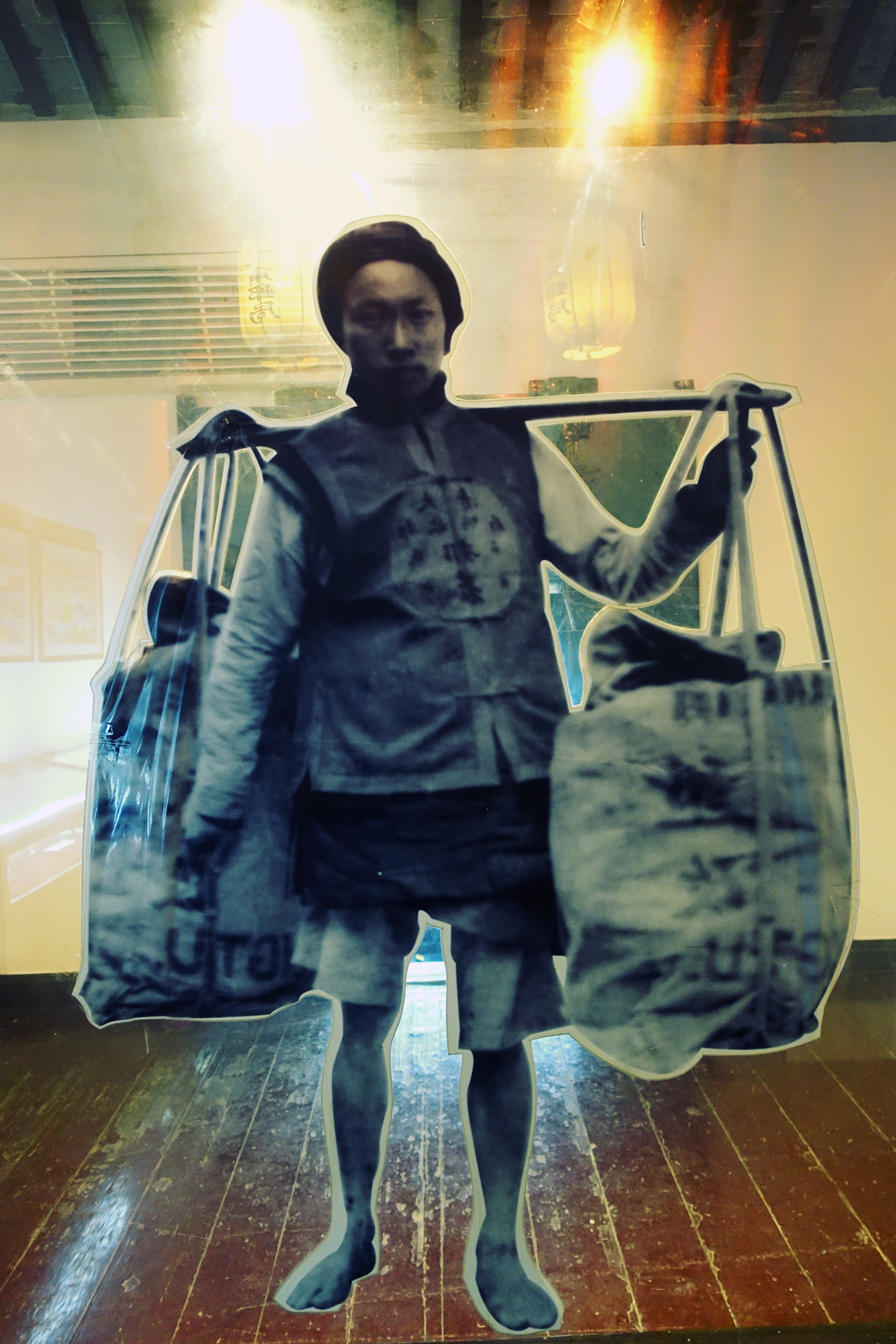 ( The post office museum that showed the post office history of China )

( Village inhabitant of the town alley, who made cattle cats and knitting crafts )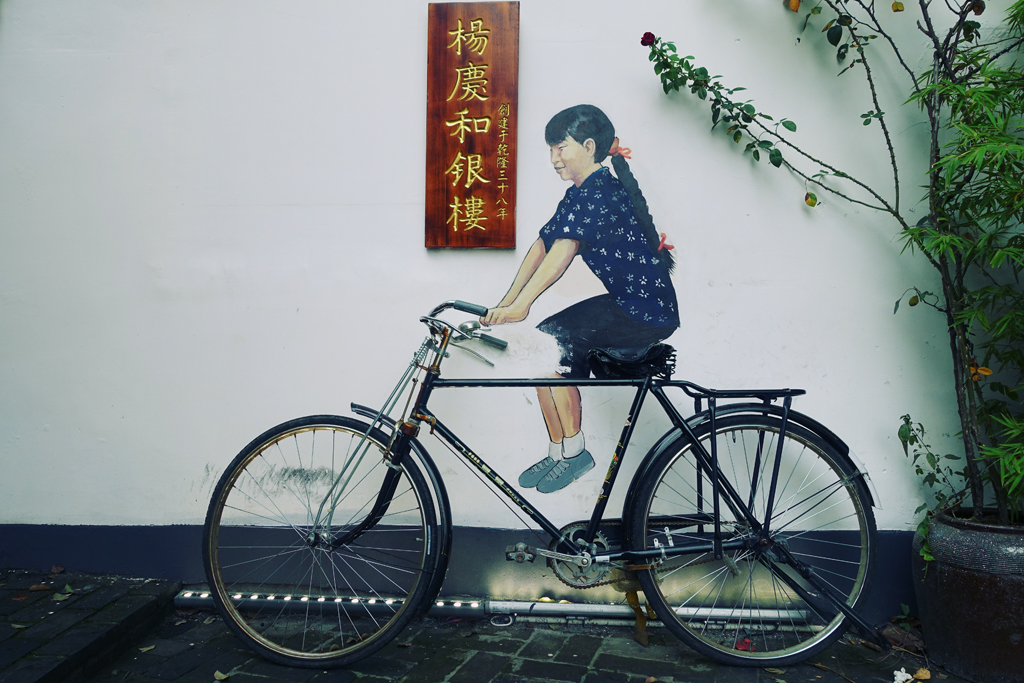 ( Girl on bicycle )
I passed through a street like a maze and saw a variety of things and food. I rode on a boat like that of Venice Italy, and one day I got bored and it was time to sort out the time in Shanghai .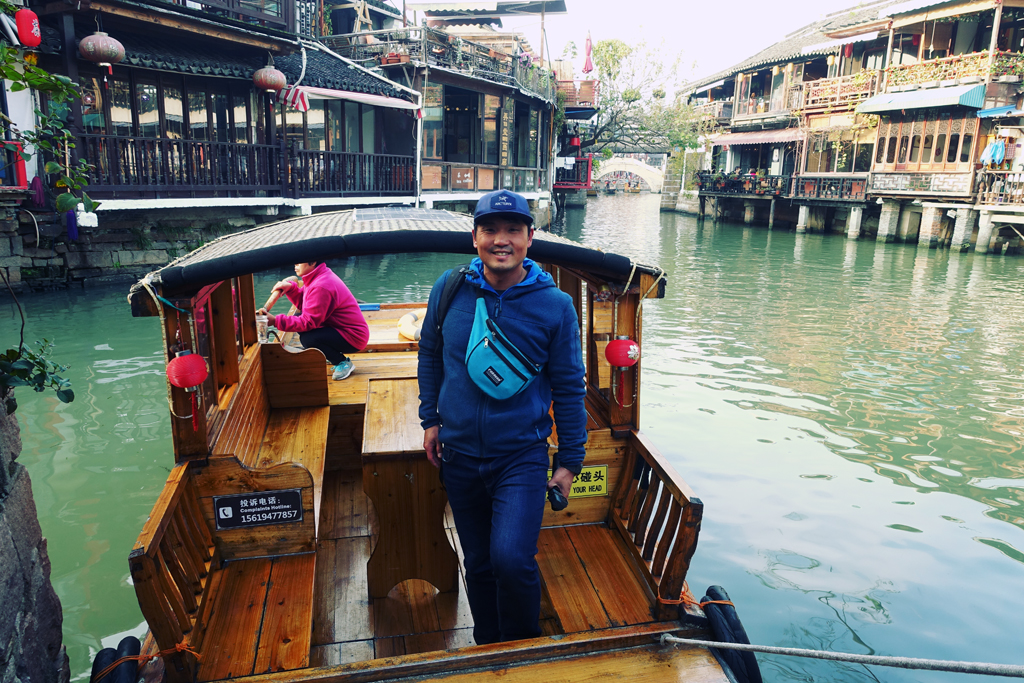 ( Boat experience in the town of Suigo-kyo )
When I came back to Korea ... ...
After the successful completion of the 2018 Shanghai International Leisure Fair, we are still working hard with diverse contacts with the contacts of our contacts, and are preparing various travel products and plans for 2019 . For Team Max Adventure, we believe that China will become an important market for future marketing . If it was not Korea Tourism Organization, it was an important opportunity that I could not have dreamed of and I am exchanging hopeful stories through Wit Chat at the moment of writing this blog . If one company has been working for a very long time and it is difficult to attain it, it might be a credibility among the countries . Thanks to the tremendous preparation provided by the Korea Tourism Organization, I sincerely thank you for your easy access to such credibility and beliefs from China travel agents . I would like to express my gratitude to the Korea Tourism Organization Tourism Venture Team and the Shanghai Branch Team for their great help once again .
Thank you .
TEAMAX ADVENTURE