Riding gonna be harder. Especially I tried to prepared mentally and physically for tomorrow 25 km uphill.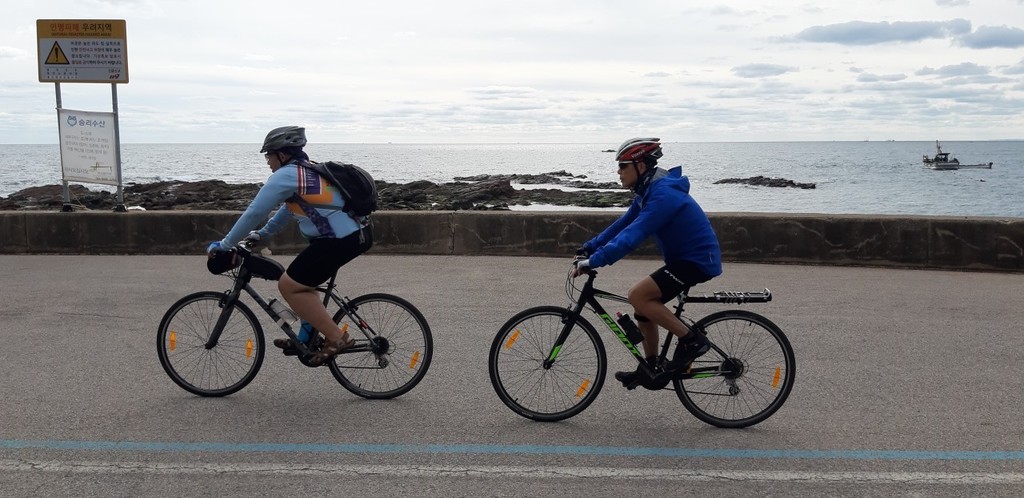 We accidentally saw a café that name was "Blue road". Beautiful name and really kindly service… It was nice coffee time. :)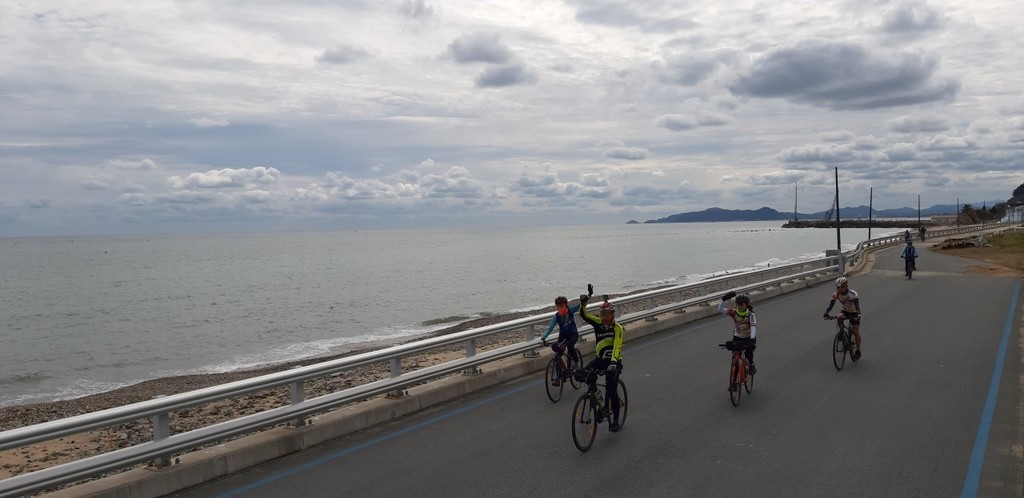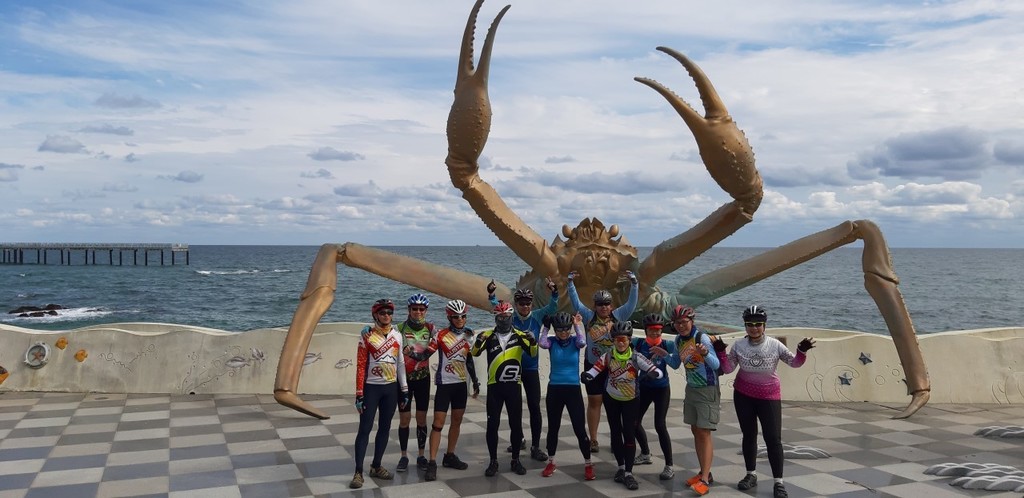 We ate the same crab for yesterday dinner!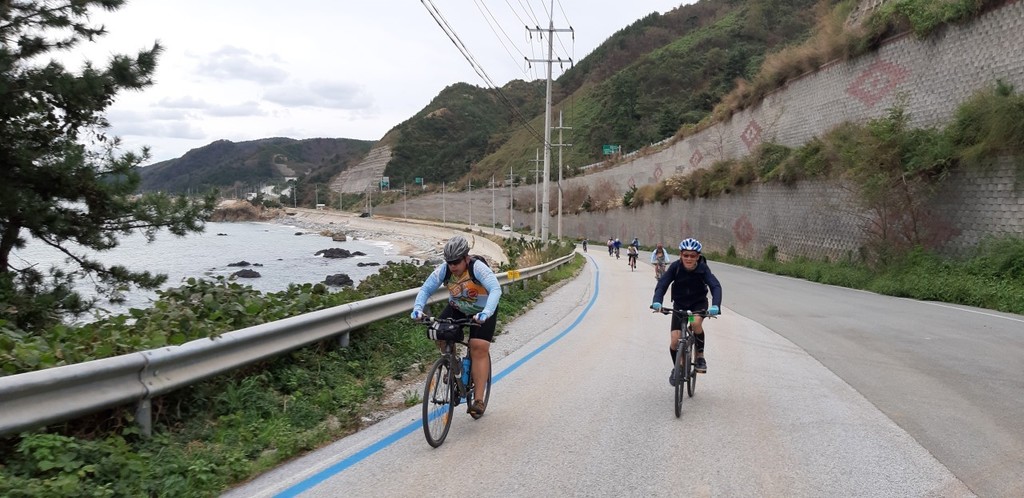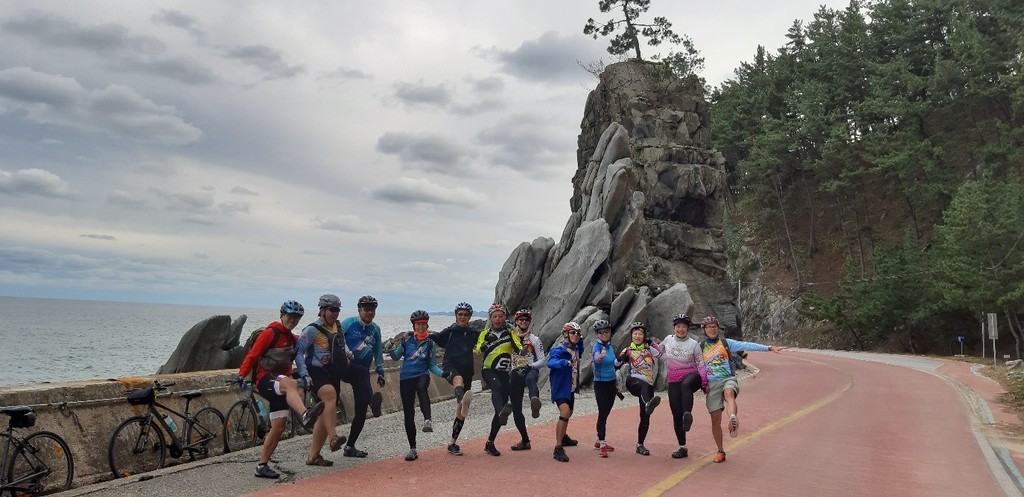 (Ready for uphill)
We arrived at Uljin and spent a night in a quiet area.

Day 5(Uljin-Taebaek)
It was sunny day. Sometimes. Today is 25 km uphill challenge. Of course I was a bit nervous but felt exciting.
So the way from Haeundae to Uljin was along the blue sea. It was getting a little boring by the sea… At that moment Mount Taebaek tempted us – "What about green forest?"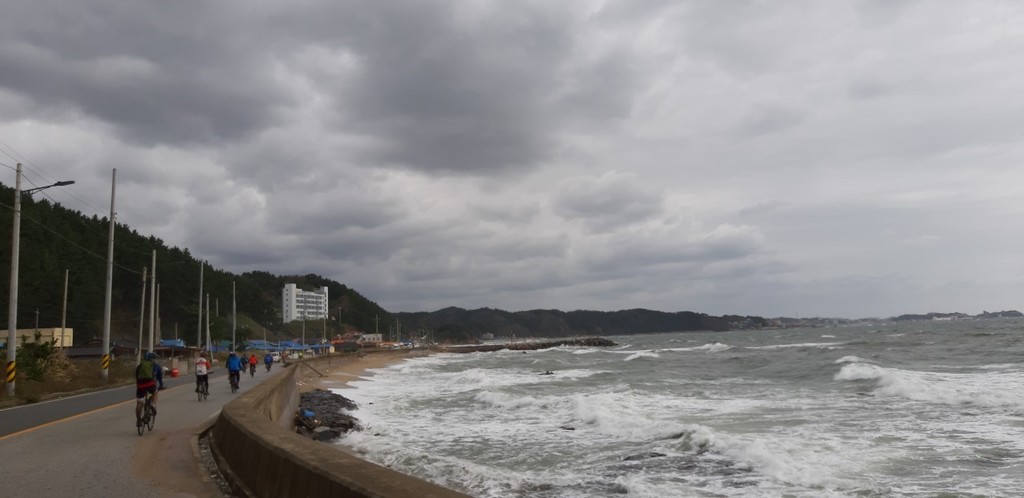 Unfortunately it was heavy rain at the most difficult day. Let's see if we`ll arrive finish safe and sound.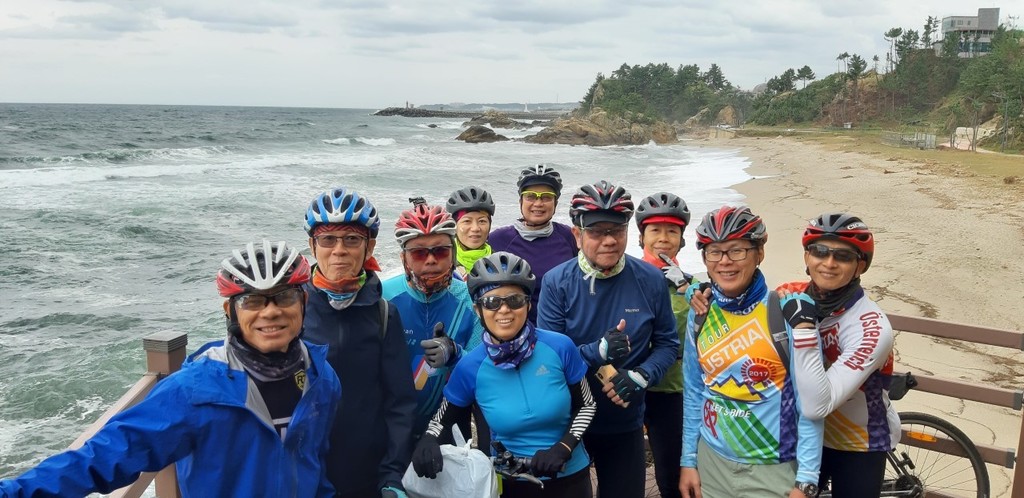 Strong wind made big waves. The big waves gave us energy to go.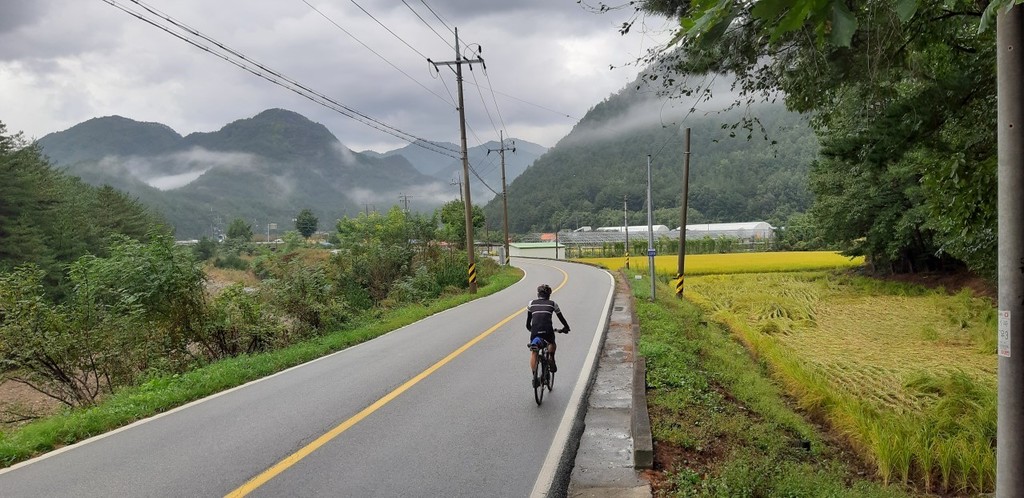 (Way to the mountain, a real uphill battle ahead of me)
I feel the mountains were calling us.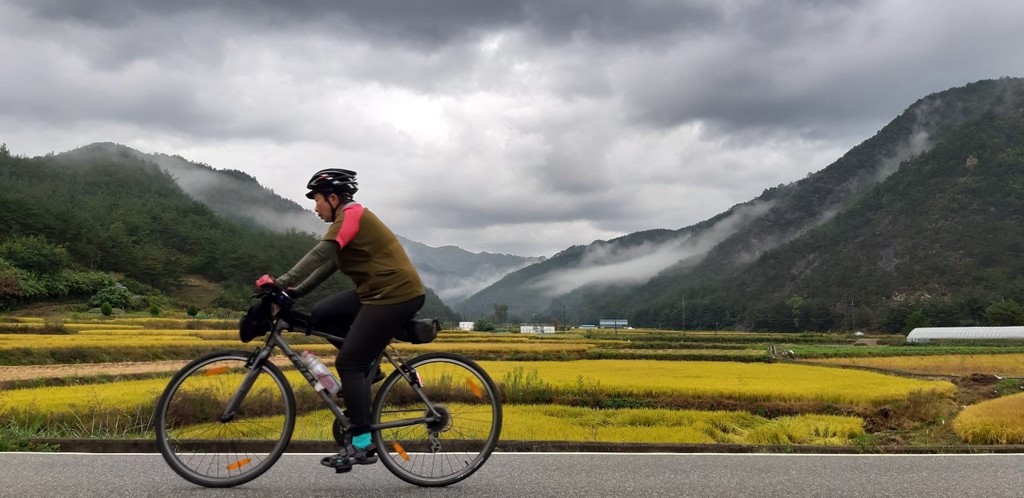 (Clouds, mountains, field and rider)
Just feel charm of riding on this photo!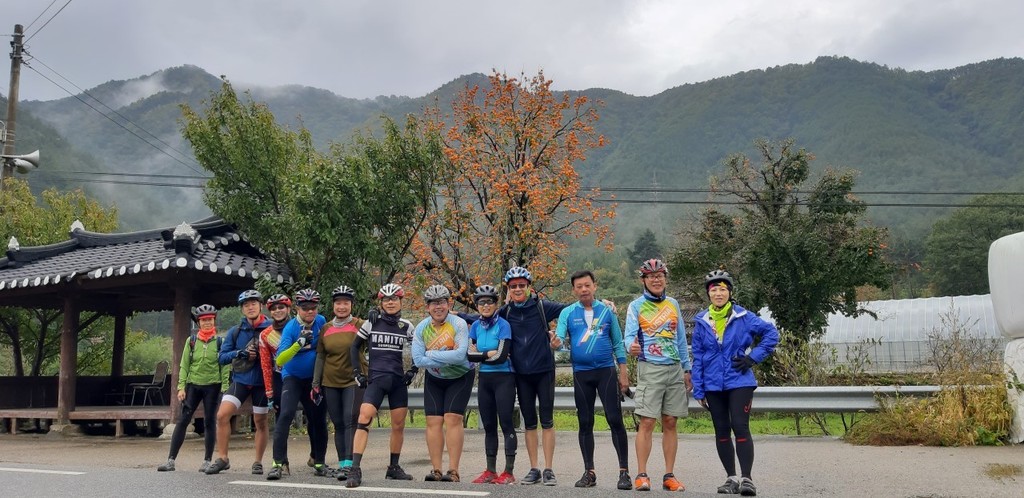 (Excited by persimmon tree)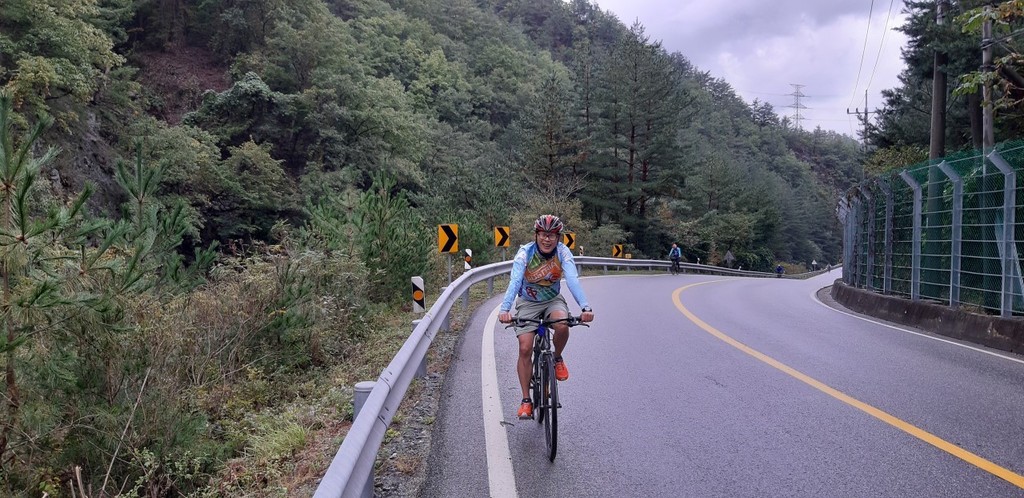 (Let the challenge begin. Good luck!)
Here we are. First 10 km was not so difficult compared to 25 km uphill. But last 15 km was… really exhausting!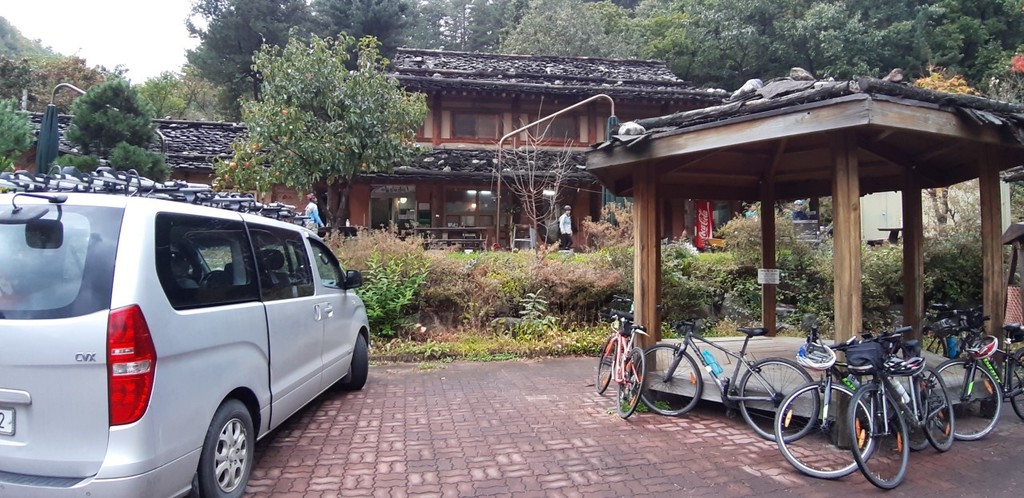 (Last rest-stop before steep uphill.)
Now we begin to ride «crazy uphill» - it is over 15 km. I wish you strength!
It was really steep hill I couldn`t even take some photo. Some riders became stragglers. But everyone arrived to Taebaek safe.
Day 6(Taebaek to Gangneung)
So uphill was finished. It`s time to enjoy downhill riding!
It looks like day of downhill. But no time to relax! Today we meet 3 more uphills.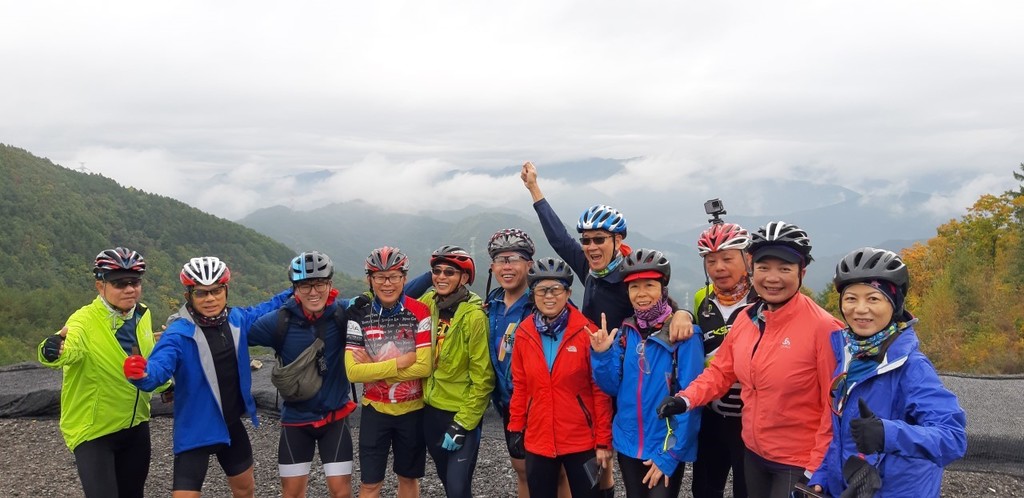 (Happy riders on the top of the mountain
)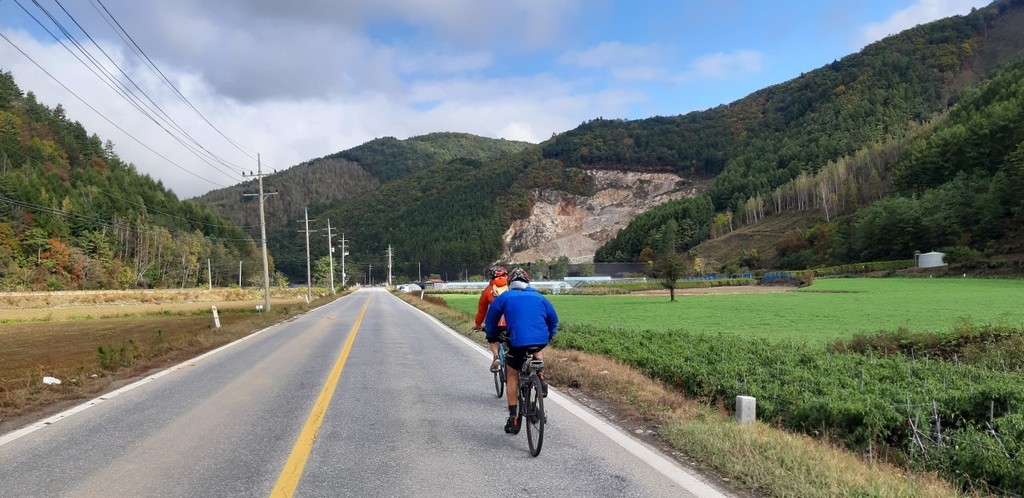 My favorite thing in descending is fast speed. But I need to challenge uphill to enjoy downhill riding. Every rider agrees with it.
But I couldn`t feel speed because of amazing landscapes. I feel like visiting another country. I really enjoyed landscapes more than speed. I wish every riders visited this place.